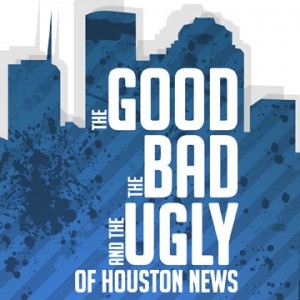 A lot can happen in a week. Some of it good. Some of it bad. Some of it downright ugly. When faced with intriguing developments in the week's news, we turn to our rotating panel of "non-experts" to parse
The Good, The Bad and The Ugly
of it all.
This week, we discuss the U.S. Justice Department's attempt to block the Halliburton/Baker Hughes merger, a $20.8 billion settlement related to the 2010 Deepwater Horizon explosion and oil spill, and players from the World Cup-winning U.S. national women's soccer team fighting for equal pay.
This week's panel of non-experts includes:
Houston Chronicle writer and Wait, Wait…Don't Tell Me! panelist Kyrie O'Connor;
Texas Leftist blogger Wayne Ashley;
Russ Capper, founder of The BusinessMakers.com and The Energy Makers.com video shows.