Listen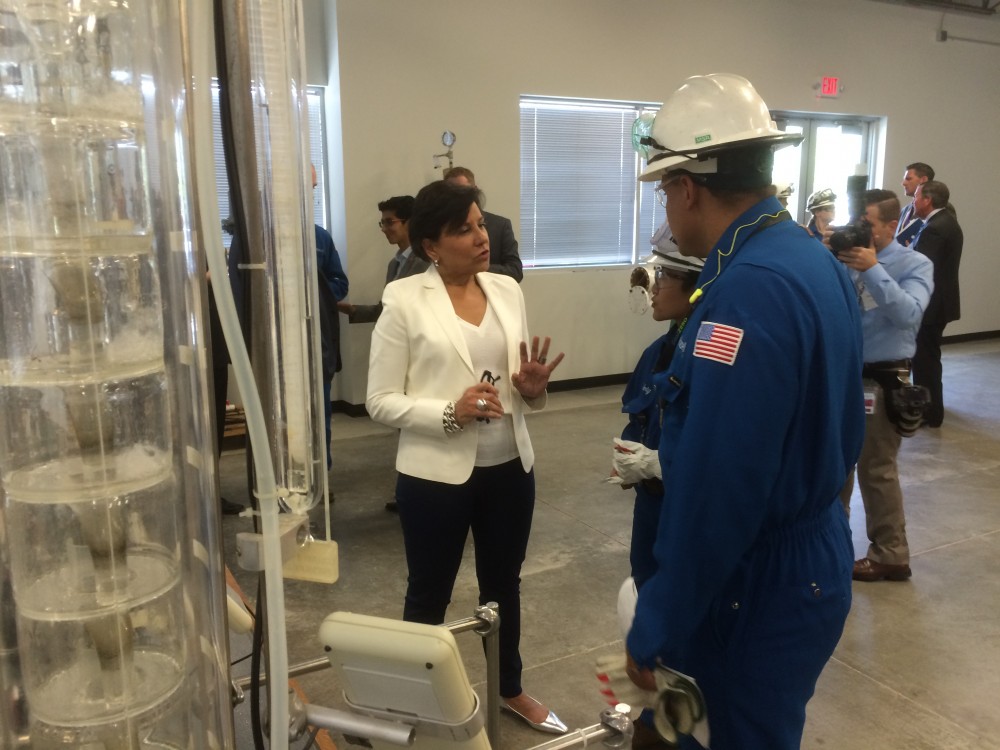 U.S. Secretary of Commerce Penny Pritzker visits a LyondellBasell training facility in Houston.
Secretary of Commerce Penny Pritzker took a tour of the LyondellBasell facility in northeast Houston Thursday. She also talked to some workers who got jobs through UpSkill Houston and to their employers.
UpSkill Houston was created by the Greater Houston Partnership in 2013. Its goal is to address the shortage of middle skill workers in the petrochemical, construction and healthcare industry.
The secretary said this program is a model for the Department of Commerce-funded Communities that Work Partnership.
"What I learned is that Houston's leadership is really driven by the fact that employers are leading and they've come together," Pritzker said. "They're not competing with one another, but instead they've come together to recognize that they have a problem."
Besides Houston, six other metro regions are part of Communities that Work. Pritzker said the middle skill jobs gap is a nationwide problem.
"It's growing dramatically," she said. "I've been in my job less than three years, and the number of open jobs has gone from about 3 million to 5 ½ million."
Pritzker said the petrochemical industry in particular is growing, but low oil prices have led to a need to retrain workers.