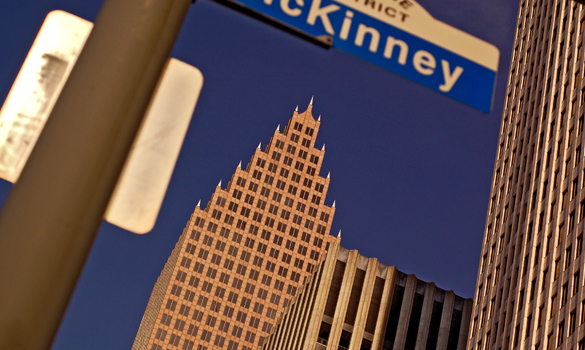 Amid the daily traffic reports for commuters, it's easy to forget that among the six million-plus in the Greater Houston region are a significant number who both work
and
live in the downtown area — and don't ever really have much reason to leave.
So, since today's show is coming to you live from Jones Plaza in the Theater District, we thought this might be a fine opportunity to talk with a couple of Houstonians about living and working downtown.
We're joined now by Terry Stanfield, a Realtor with Heritage Texas Properties, and singer/songwriter Chase Hamblin.