Listen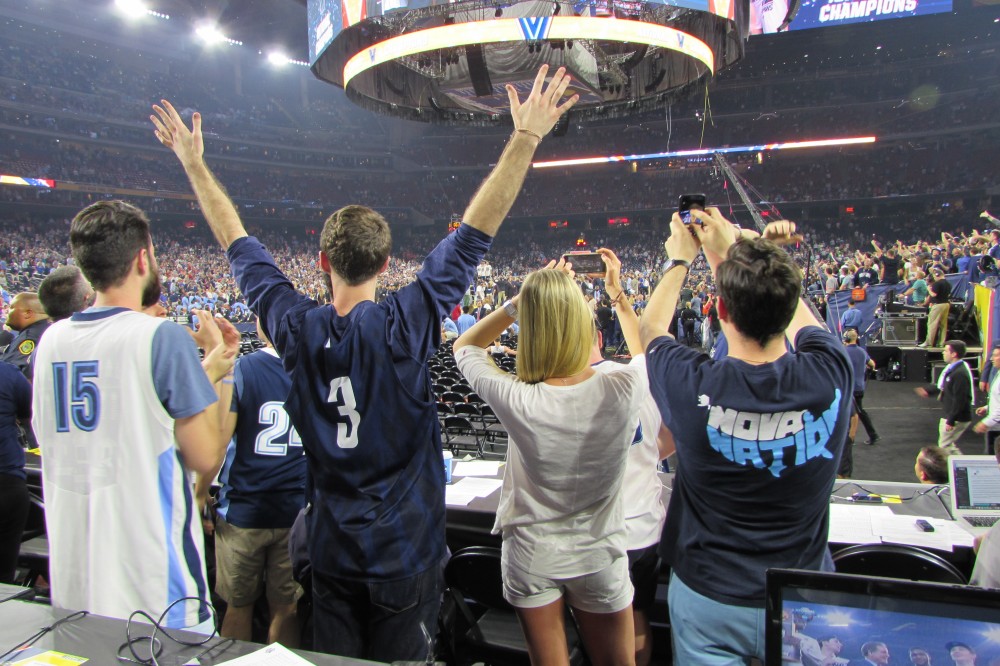 Fans capture the moment as Villanova wins the 2016 NCAA Championship.
It could have gone either way in the final seconds. And Villanova alumni Liz McMunigal says the taste of victory was oh so close.
"I was so nervous," says McMunigal. "I could not believe the game came down to a tie score and they won on a buzzer beater."
So what was it that propelled the Wildcats to victory? McMunigal says they truly know how to play as a team.
"You could see that with the points scored by every player tonight," adds McMunigal. "There was no one dominating player. All of them had a fabulous night."
Matt Biasella is another Villanova alum. He credits the win to lots of grit.
"They played with heart," says Biasella. "They overcome adversity and they persevere in tough situations. Very, very proud of Villanova University and its basketball team."
But not all of the more than 74,000 fans who turned the home of the Texans into a basketball arena could go home a winner. And it was the University of North Carolina fans who left NRG Stadium stunned by the dramatic end to the championship game.
Tanner Steffan is a UNC fan. He says his team gave it their best shot.
"It was a blast to watch," says Steffan. "They battle all the time. I guess their size helps with the rebounds but I guess Villanova got the best of them tonight at the last second."
And fellow Tarheel Melanie Herauf says she enjoyed her time in the Bayou City.
"I guess it was a great weekend overall," says Herauf. "So what can you do?"
What you can do is look forward to next year's Final Four, which will be in the desert in Phoenix.