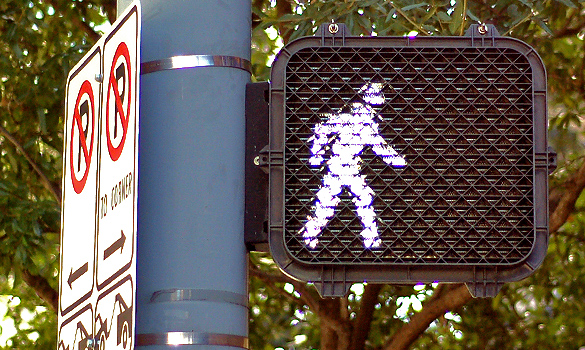 On past
Houston Matters
programs, we've explored a number of concerns and efforts related to walkability in the region. We've talked about safety concerns for pedestrians, areas in need of improved access and policies designed to make the region more walkable.
Now, two Houston neighborhoods have been named to a residential brokerage firm's list of The 10 Most Walkable Neighborhoods in Texas. Of course, the firm in question, Redfin, is based in Seattle, Wash. So how did the firm determine Midtown and the Neartown/Montrose neighborhoods deserve to crack that list? Paige Phelps asks two Redfin employees, Houston market manager Tara Waggoner and public relations specialist Keena Bean, who explain how they used a service called Walk Score to make the determination.
We also hear the thoughts of several Houstonians — from a pedestrian hit by a car in Montrose six years ago, to representatives of Houston Tomorrow, the Urban Land Institute and the City of Houston's public works department.
MORE: Sharing the Road: What Changes Pedestrians Want to See to Make Houston a More Walkable City (Houston Matters, July 6, 2015)