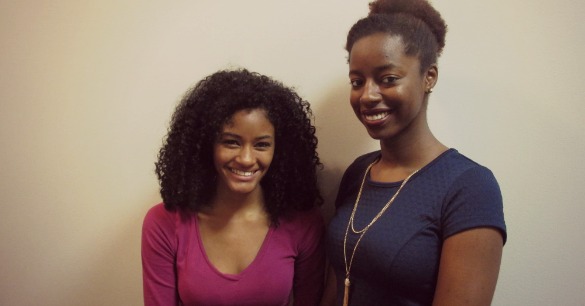 With protests from the University of Missouri to Yale, race has become one of the biggest issues on college campuses this year.
It's been fueled by racially charged incidents as well as broader questions about access and inclusion in higher education. The Black Lives Matter movement has also added to the changing climate.
Two college students talk about race, activism and identity in this episode of Inside the Classroom, from News 88.7 education reporter Laura Isensee.
Chavonte Wright and Blaque Robinson are both seniors at Rice University. They met in sociology class and roomed together one summer. Then their friendship took a political turn when they began to organize together.
Now they've both leaders in the group BLMHTX that works to improve the lives of black people in Houston. They plan to graduate from Rice in May.
(Above: Chavonte Wright, 22, and Blaque Robinson, 20, are leaders with the group called BLMHTX, which is dedicated to improving the lives of black people in Houston. They are also leaders in organizing at Rice University. Photo: Laura Isensee, Houston Public Media)