Listen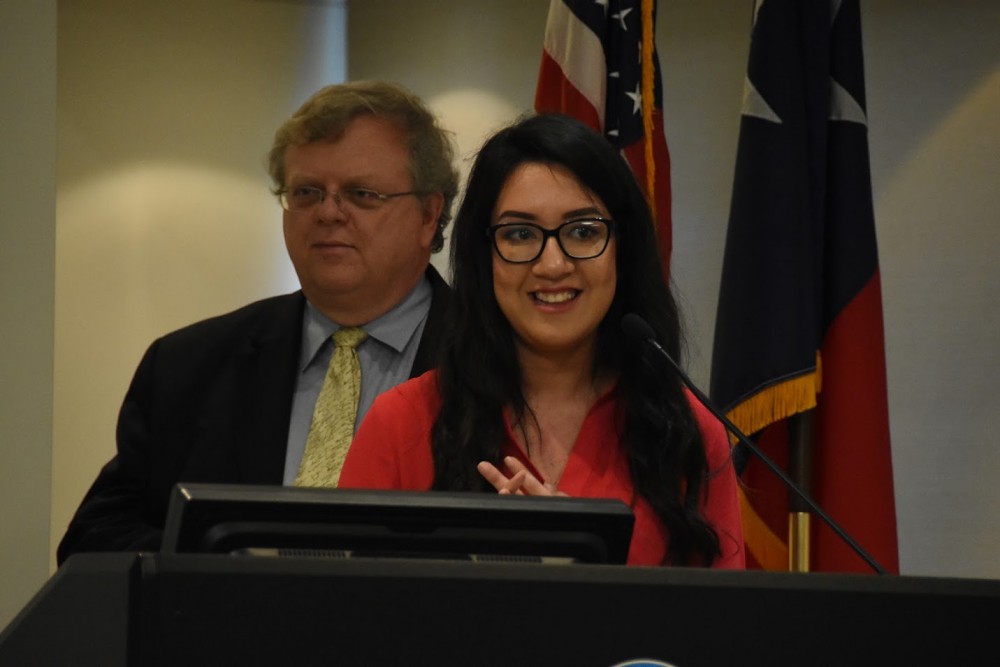 Cy-Fair senior Kathy Guerra has taken advantage of a new state law that allows students in Harris County to more dual credit courses through community colleges. State Sen. Paul Bettencourt, R-Houston, sponsored the legislation and hopes to expand the model to other counties in Texas.
Some programs allow high school students to take college-level classes, and earn credit in both places. They're often called "dual credit" and are gaining popularity around the country.
In Greater Houston, the state won't mandate anymore where those students can earn that credit.
That's because generally in Texas, high school students can only earn dual credit from the community college they're zoned for. In Harris County, it's now an open market.
"So now you can go anywhere," said Lone Star College Chancellor Steve Head. "And the reality is Houston is so large with five million people plus, then you can go to the closest college or where it has a program that you might be interested in."
Head called this deregulating dual credit at a press conference Wednesday. Leaders from three other local community colleges — Houston, Lee and San Jacinto — joined him there, applauding the change.
What does the author of the new law, state Sen. Paul Bettencourt, think about that?
"Well, as a conservative, I love it because we want to get it deregulated so everyone can use it," Bettencourt said.
More Houston students are using dual credit at community colleges. Since the law took effect last fall, dual credit enrollment is up about 15 percent across the region. That compares to a national growth of about 7 percent.
Next Bettencourt, R-Houston, wants to expand this model to other parts of Texas. Several college chancellors and school superintendents are meeting next week to discuss it.
"And now all the students can walk through in Harris County really to any destination they choose," Bettencourt said. "And, hopefully, in the next session we'll pass bills that will allow all the counties, the students the same door to a great opportunity with their community college on dual credit as well."
Bettencourt said that dual credit gives students the chance to save money on college classes, get workforce training and build their confidence to continue their education.
Local community colleges report that students who take dual credit classes in high school are more likely to enroll in higher education and also complete their degree.
The new law from Bettencourt also opened up dual credit in other ways in Harris County. Students in ninth and tenth grade can enroll, and it lifts the three-course limit on dual credit.
High school senior Kathy Guerra from Cy-Fair Independent School District took advantage of that this year. She's racked up five dual credit classes.
"So I'm going to enter college with 16 hours total just by dual credit classes," Guerra said. "One semester of college is around 12 to 15 hours, so I'm already knocking out a semester of college. And not only is that saving me time, but it's also saving my parents a lot of money."