Listen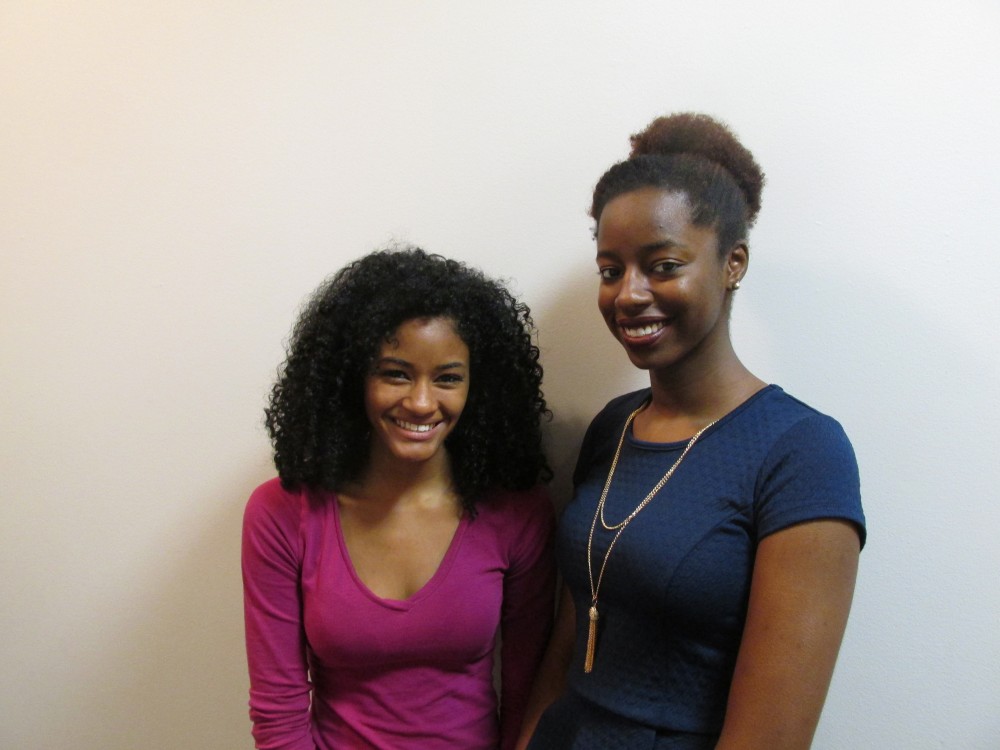 Chavonte Wright, 22, and Blaque Robinson, 20, are leaders with the group called BLMHTX, which is dedicated to improving the lives of black people in Houston. They are also leaders in organizing at Rice University.
With protests from the University of Missouri to Yale, race has become one of the biggest issues on college campuses this year.
It's been fueled by racially charged incidents as well as broader questions about access and inclusion in higher education. The Black Lives Matter movement has also added to the changing climate.
Two college students talk about race, activism and identity in this episode of Inside the Classroom.
Chavonte Wright and Blaque Robinson are both seniors at Rice University. They met in sociology class and roomed together one summer. Then their friendship took a political turn when they began to organize together.
Now they've both leaders in the group BLMHTX that works to improve the lives of black people in Houston. They plan to graduate from Rice in May.
Here's a transcript of their conversation: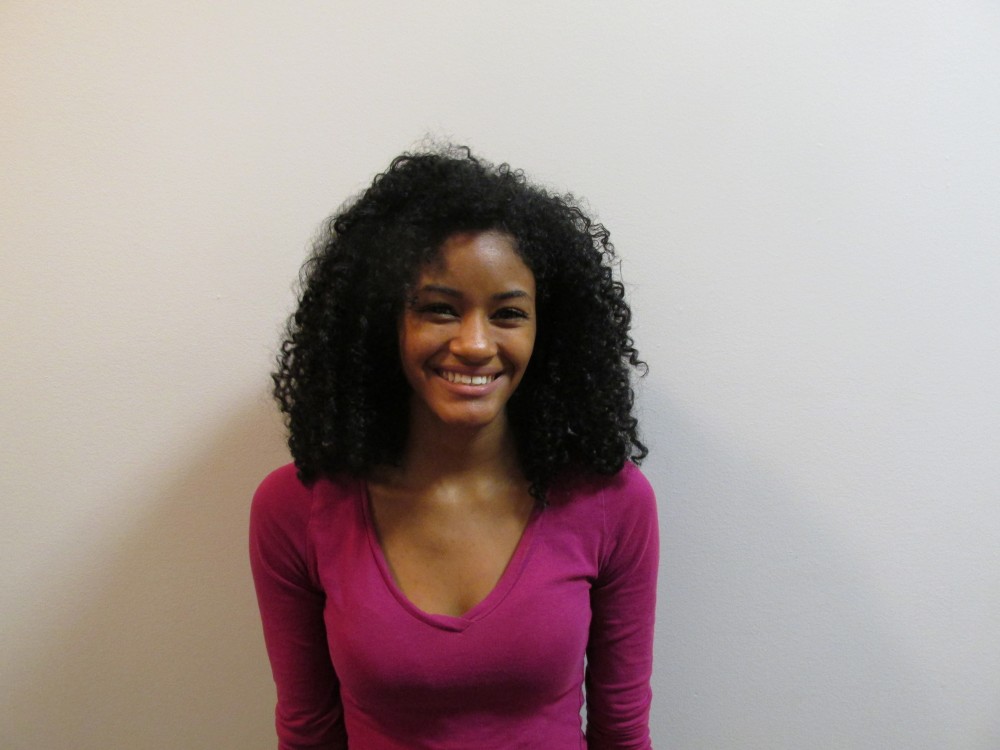 Chavonte Wright: I remember you making the comments that I would think about but not say, just because those kinds of comments in class would make people nervous and be a little uncomfortable.
Blaque Robinson: Then we'd be, like, 'What about this? What about this and black people?' Let me complicate your way of thinking of what's a crime and who's a criminal and things like that.
Wright: Junior year is when everything hit the fan …
Robinson: Yes!
Wright: For us, because it was around that time that we started getting verdict after verdict, concerning non-indictments. We were bombarded with images of black bodies laying in the streets, children's bodies, adult's bodies, women's bodies. We were all fed up. You were sending out this email, like, 'Hey, I'm going to organize. I want us to all protest.' I remember we had class that day.
Robinson: You know, I was at the point where I was beyond class. We can say that we care about this issue and why we care about it, and, like, I don't care about class! What I'm learning in research methods is, like, fine, but what does that have to do when, like, my brothers – I remember us talking about the fact that how can we continue in school, and with our research, too, when our brothers and sisters are dying in the streets? And we're sitting up here getting this elite education? And like … You know! What are we supposed to do?
Wright: For me, it became a real point of clarity because I was, like, 'I got to go to class, I can't miss class, I've never missed class in my life, I don't ever skip class!' And the protest was scheduled during that class.
And so, I remember being like, 'OK, I want to come to this protest, I'm going to have to go after class.'
But then I was walking towards class, and I was like, 'Well, this is more important than class today.'
And so I remember turning around, because I think you guys were walking, I don't know where you were walking, and you were like, 'Hey! Duh-duh-duh!' I was like, 'Oh! She saw me trying to go to class!'
You're always pulling me out of my comfort zone! So …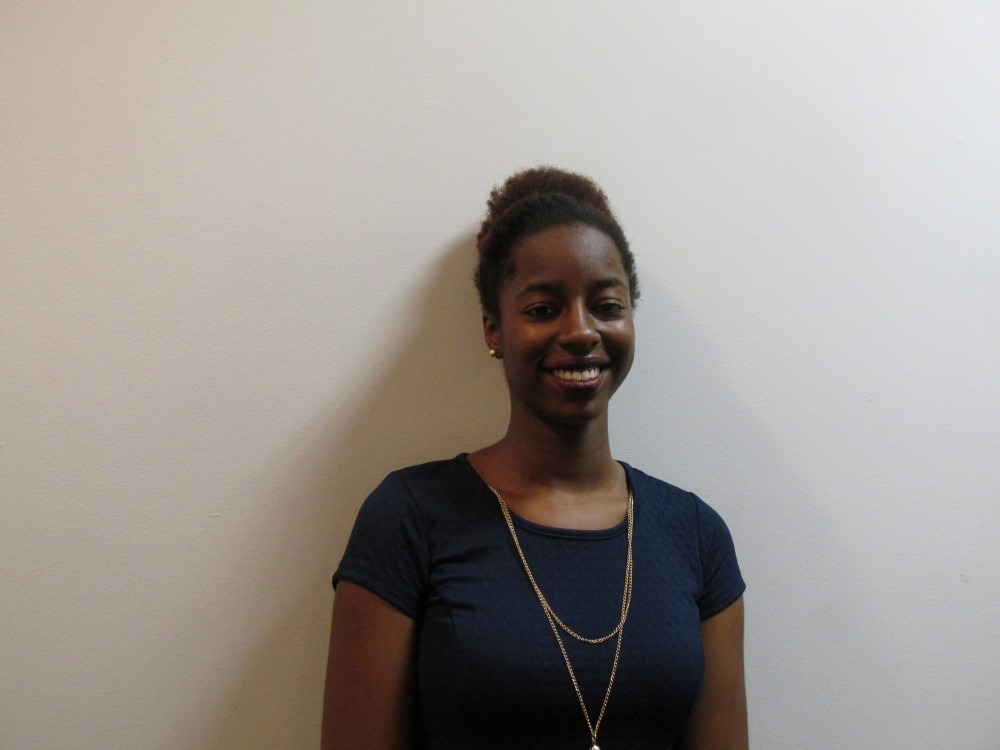 Robinson: I just remember looking around and I saw you there and I was like, 'Yeah! Like, that's that's the real homey right there!'
And I think after that point I was, like, I didn't organize with her before but, like, I just knew that we were going to organize together! Because, like, there's no way — like, we have all these great conversations about all this political stuff, like, we're really great friends. And now we're both out here, like, doing this together … We were going to end up, like, doing something. And now look at us! Official activists and doing it together.
Wright: And at that point, I think we found strength in each other, like, always having to be the one in class. Because it's not easy, it's not easy – and we talk about this all the time – it's not easy being the one in class to have to say, 'Well, you know what? That was a little racist.' Because then people think of you as
Wright and Robinson: The angry black woman!
Wright: So we're just in these spaces and we're just trying to make people understand that the bubble that they've lived in is not the life that everyone has lived.
Robinson: But beyond that, I remember that us both discovering our black womanhood around the same time, like, putting those two pieces together. I think that it empowered me and it empowered us, like, in a really big way to, like, really be bold about who we were and what we're saying. Like, you call me an angry black woman, like, fine then! I am your angry black woman. But not because you say so, because I say so. Because my anger is valid.
Wright: I am human. I have emotions.
Robinson: Right! Emotional politics, yeah!
Wright: Expressing emotions without feeling guilty about it.
Robinson: For me, this process, it's been so helpful to me to have you, even when I have to pull you, to have you along side of me, because you always keep me grounded.
Wright: I love and admire you.
Robinson: Aw, I love you, too! And I admire you so much.
Wright: Thank you!
Robinson: Black girl magic on fleek.