Listen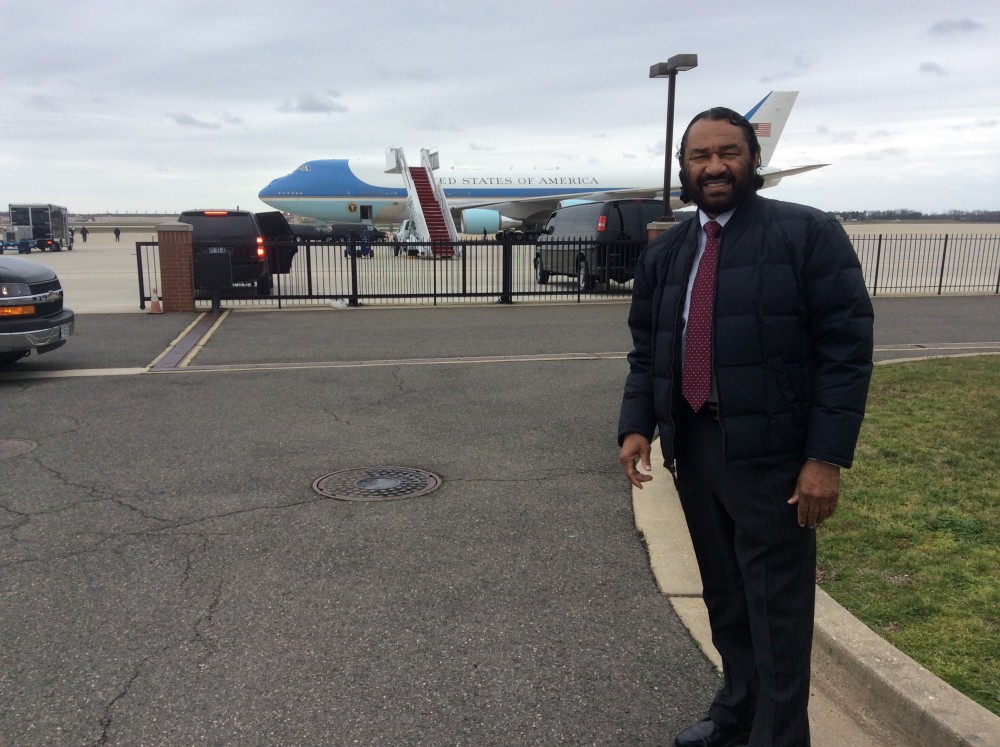 Rep. Al Green standing in from on Air Force One before traveling to Havana, Cuba on March 20, 2016.
Nearly 40 members of Congress are accompanying President Barack Obama on his historic visit to Cuba. The delegation includes two representatives from Houston, Al Green and Sheila Jackson Lee.
The main event on Monday night's schedule is a state dinner at Havana's Palace of the Revolution, hosted by Cuban president Raúl Castro. But for much of the trip's first day, the U.S. delegation met with groups of ordinary Cuban citizens.
"We will also have a meeting with some of the persons who are Afro-Cuban and talk about some of the concerns that they may want to share with us," said Congressman Green, speaking by phone from Havana. "We have met here today, had a meal with business-people who have emerging businesses here in Cuba, and they talk about some of their concerns in terms of supplies and supply chains and other things."
Mark Jones is a fellow in political science at Rice University's Baker Institute. He says the visit is a big step forward in normalizing U.S.-Cuban relations, but he warns not to expect dramatic political changes on the island in the near future.
"President Obama has effectively given the Castro government quite a bit, in terms of his efforts to normalize relations and in terms of opening ties to Cuba," Jones says, "but hasn't received much in the way of return, particularly in terms of a relaxing of political oppression on the island."
President Obama's visit to Cuba will run through Tuesday, after which Air Force One will depart for Argentina.