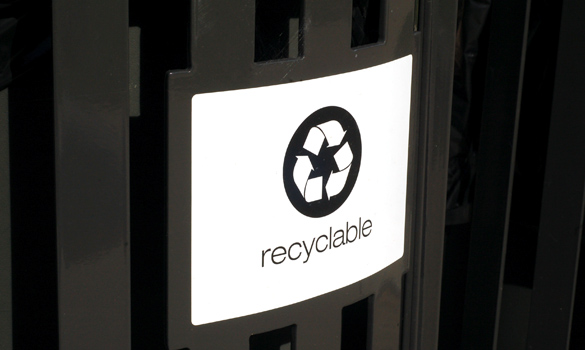 Last Friday (March 11, 2016), Houston Mayor Sylvester Turner announced
a new proposed contract with Waste Management
, which — if approved by the City Council next week — would allow the city to continue to offer recycling services without disruption for the next two years. Mayor Turner had balked at Waste Management's initial contract offer as too long and cost-prohibitive, and had threatened that the city might need to suspend recycling altogether.
According to the Texas Campaign for the Environment, some 40 percent of Texas landfills leak. Recycling eases the strain on landfills. So, while the city may not be able to afford what Waste Management really wants, can the city – and the environment and communities surrounding it – really afford not to recycle?
On this edition of Houston Matters, we discuss that question with Melanie Scruggs of Texas Campaign for the Environment.
Houston for Spring Break?
Also this hour: South Padre Island. Cancun, Mexico. Fort Lauderdale, Florida. They're all traditional Spring break destinations, and each year, they draw crowds. But according to the travel site Orbitz, some unexpected cities are seeing enormous growth in hotel bookings in March and early April, including exotic and romantic locales like Panama City, Dublin, Paris, and....Houston? Yep, according to Orbitz, Houston's seen 60 percent growth in such bookings over the last five years at this time of year. But is that just a function of a region experiencing population growth — and therefore, giving more people more relatives and friends to visit? Or is there some other reason Houston might actually be, for some, a welcome spring break destination? We ask A.J. Mistretta, senior public relations manager with Visit Houston, and Barry Shank, chair of the Hotel and Lodging Association of Greater Houston.
The Good, The Bad and The Ugly
Then: A lot can happen in a week. Some of it good. Some of it bad. Some of it downright ugly. When faced with intriguing developments in the week's news, we turn to our rotating panel of "non-experts" to parse The Good, The Bad, and The Ugly of it all. Today, Joe Holley, Natalie Arceneaux, and Marcus Davis discuss the Texas Voter ID law's return to The U.S. Court of Appeals for the Fifth Circuit, some residents' opposition to a lower-income development in the Galleria area, and a new report indicating Houstonians wasted even more time in traffic in 2015.
Gangster Warlords
Plus: A conversation with former Houston Chronicle reporter Ioan Grillo, author of Gangster Warlords: Drug Dollars, Killing Fields, and the New Politics of Latin America.
Houston Matters offers a free daily, downloadable podcast here, on iTunes, Stitcher and various other podcasting apps.