Listen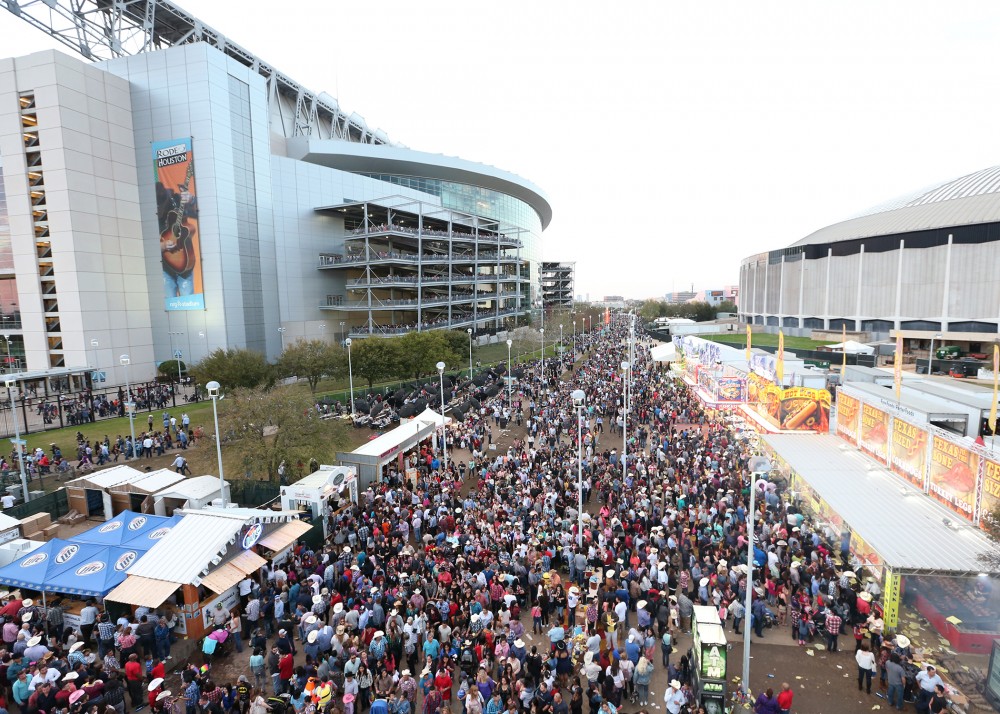 Bird's-eye view of people attending the rodeo.
Driving to NRG Park around this time of year often means circling around to find a place to park. But Metro is reminding rodeo fans they can get there a lot quicker if they take one of the special shuttles.
Metro's Jerome Gray says shuttles are available at the Maxey Road, Monroe, and the North Shepherd Park and Rides, along with the West Loop Transit Center. The cost ranges from $4.00 to $6.50.
"There are drop-off points right outside NRG Stadium where our buses are allowed to take people so you get very close to it," explains Gray.
You can also use Metro's Red Line or one of the local buses. And Gray says you can now purchase fares on Metro's new mobile ticketing app.
"Don't forget that we also have next-bus-arrival texting," adds Gray. "So if you are catching a bus you'll be able to get a text to find out when your bus is coming."
Metro says last year they carried over 500,000 people to the rodeo.