Listen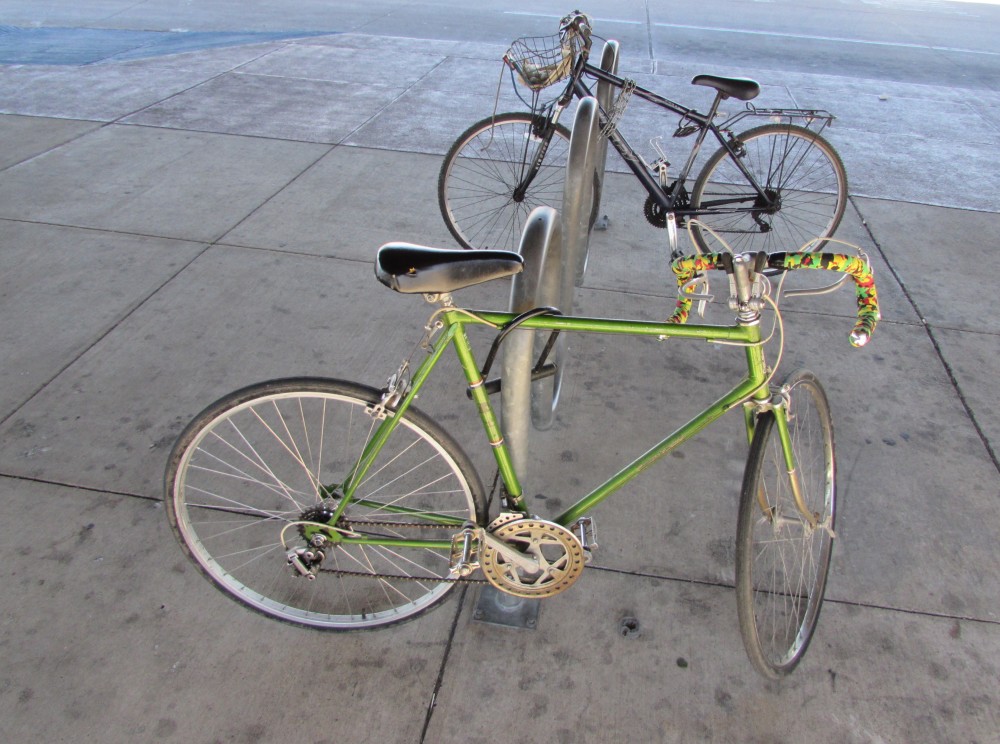 Bikes parked at Houston's Eastwood Transit Center.
The Texas Trails and Active Transportation Conference is looking at two different kinds of bike paths. There are designated bike trails that cyclists share with pedestrians, like the ones along Houston's bayous. More problematic are the on-street facilities where cyclists ride with traffic.
To promote street cycling, conference Director John Rath says planners need to focus on building designated bike lanes like the one downtown on Lamar Street, where there's some physical separation between cars and bikes. Rath says that will give the casual cyclist more confidence to ride.
"They're legitimately afraid," says Rath. "They perceive danger and in many cases we don't have the structures in place, the infrastructure to make them feel comfortable."
Rath says there also has to be a strong educational component.
"Cyclists have to assume responsibility as well for following the rules of the road," adds Rath. "And it's a process of getting everybody involved that I think is the answer."
The meeting is happening as Houston hears public comment on its draft bike plan. As part of the process, the city is looking at ways to upgrade what are known as "low comfort" bike lanes. That's where you don't have a lot of separation between riders and traffic.