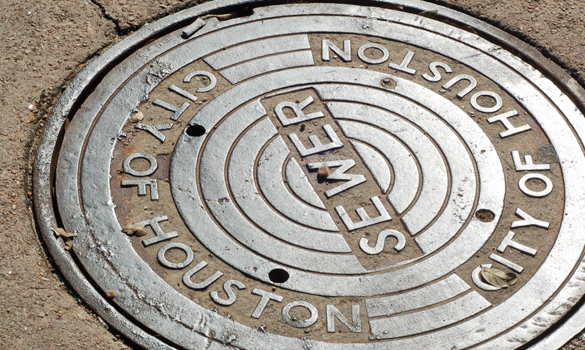 We've all experienced a power outage for one reason or another – whether it's a few minutes or hours. And, unfortunately, being in hurricane country, some Houstonians have had to experience being without power for days or more after a big storm.
But what if you had to do without running water for that long? Fortunately, that's something most of us haven't had to endure to long. However, that's just one of many potential problems some fear Greater Houston could face if major upgrades aren't made to the region's aging water treatment and distribution infrastructure.
Last fall (Sept. 28, 2015), Maggie Martin talked with Jim Thompson. He's an engineer and Chief Executive of Global Programs for the engineering design firm AECOM. And he serves on the transportation advisory committee for the Greater Houston Partnership. He says while Houston's water treatment facilities are advancing and improving to meet the needs of a growing Houston, it's the city's pipes and storm sewers that worry him the most.