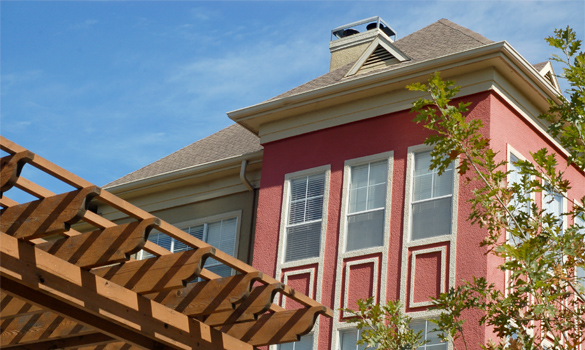 A Houston-based think tank argues the greatest economic challenge America faces today is a lack of affordable housing. The Center for Opportunity Urbanism examines this challenge in a recent report entitled
America's Housing Crisis.
On this edition of Houston Matters, we learn more from Anne Snyder, a fellow at the center. We also talk with Morley Winograd, the co-author of the book Millennial Momentum: How a New Generation is Remaking America, about the housing millennials are seeking out. And we talk with Tim Cisneros, founder of Cisneros Design Studio, who is developing a prototype residence designed for seniors.
Also this hour: Millions are being spent to repair a pair of dams that hold back storm water on the west side of Houston. They're among some 7,000 dams listed as "hazardous" in Texas, but they're getting attention because so many people and structures would be at risk should these two fail. News 88.7's Dave Fehling reports. Then, we hear one Houston engineer's concerns about Houston's water infrastructure — specifically, the city's pipes and storm sewers.
Then: Adjusting to retirement can be a challenge. From budgeting finances to staying active in the community, there are several hurdles, many of which are unexpected. We talk about the financial and social aspects of adjusting to retirement, and hear from a researcher at the University of Houston about the impact athletic pursuits can have on this transition.
Plus: The Houston Rockets continue to hover around .500, the Dynamo played to a draw in their first MLS regular season action, and the Astros have won four of their first five exhibition games. But the big news in Houston sports last week came from the idle Houston Texans, who released longtime running back Arian Foster. We find out why from Jeff Balke, who writes for Houstonia Magazine and Houston Press, and joins us Mondays to talk about developments in sports.
Houston Matters offers a free daily, downloadable podcast here, on iTunes, Stitcher and various other podcasting apps.