Listen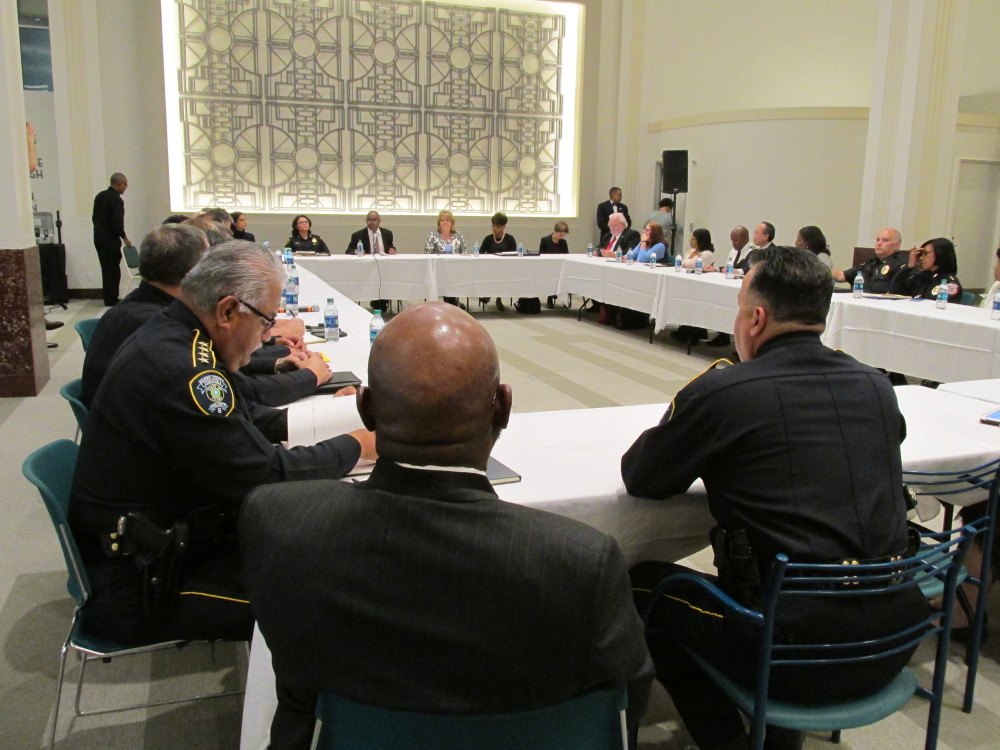 Representatives of about a dozen Houston area law enforcement agencies joined Mayor Turner for a Public Safety Summit at City Hall.
The meeting at City Hall was part of Houston's annual March on Crime–a month-long initiative aimed to highlight the city's top safety concerns.
Houston Mayor Sylvester Turner said the goal was to improve collaboration between the many different law enforcement agencies in Greater Houston.
"There's coordination that's already occurring," Turner said. "I think what came out of this meeting is how do we enhance that communication, how do we engage in better data sharing and then how do we make sure that, when we're dealing with gangs and other activities like that, we're much more coordinated."
One of those attending was May Walker, constable for Harris County Precinct 7. She said it was a productive meeting and their discussion included what resources some of the agencies need to communicate better.
"I think we're going to work toward those who don't have those certain resources, avenues," Walker said. "And we're going to (have) much better law enforcement services in the city of Houston."
Other law enforcement agencies represented at the meeting included the Houston Police Department, the Harris County Sheriff's Office and different school district and college police departments.
Turner said some of them will meet in smaller groups and come up with concrete recommendations. The mayor said he plans to hold more safety summits in the future.