Listen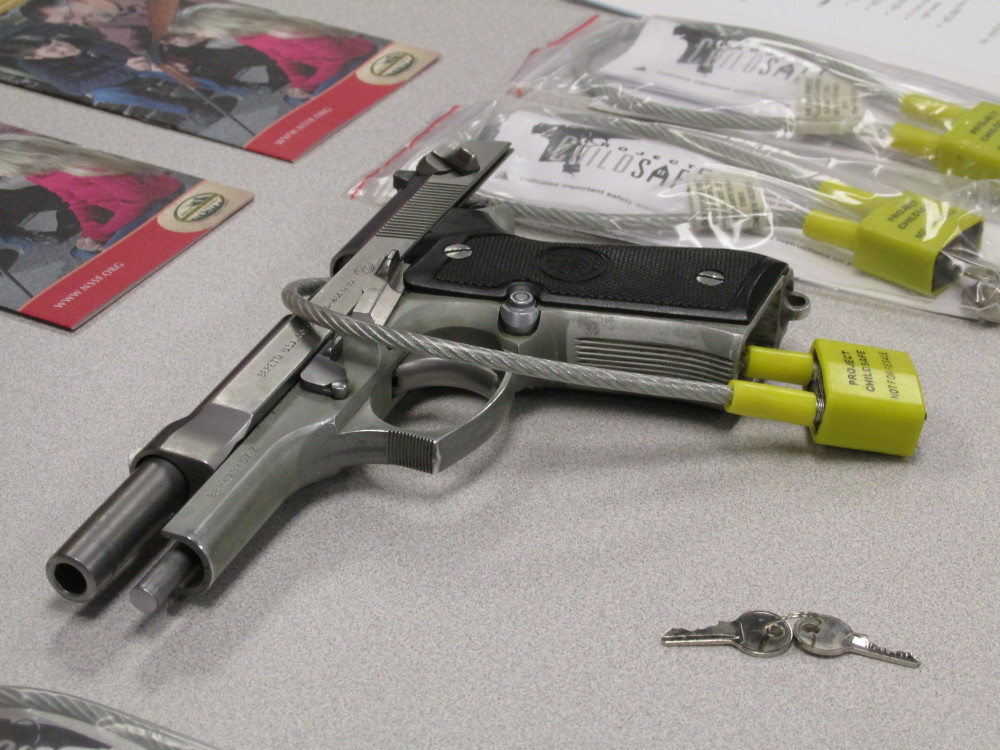 In July, the Harris County Sheriff's Office distributes free gun locks at their storefronts.
The March on Crime started in 1984 to counter violent crime in the city's African American neighborhoods and has since expanded to all of Houston.
Every year in March, the police department focuses on a few issues that have been a problem and officers reach out to the community to raise awareness.
After several accidental deaths in the recent past, gun safety is one topic, especially regarding children.
"So it's important to do everything we can as responsible gun owners to keep these guns out of the reach of children, invest in gun locks, gun safes, and also talk to them," acting police Chief Martha Montalvo said.
The other issues are child safety in general, pedestrian safety and car burglaries.
Mayor Sylvester Turner said public safety is his top priority. He often talked about the shortage of Houston police officers during his campaign.
"It just means we have to collaborate with other partners," Turner said. "And that's why the community is a vital partner. Other law enforcement organizations are vital partners."
All month long, police officers will visit schools and community centers and talk to residents.