Listen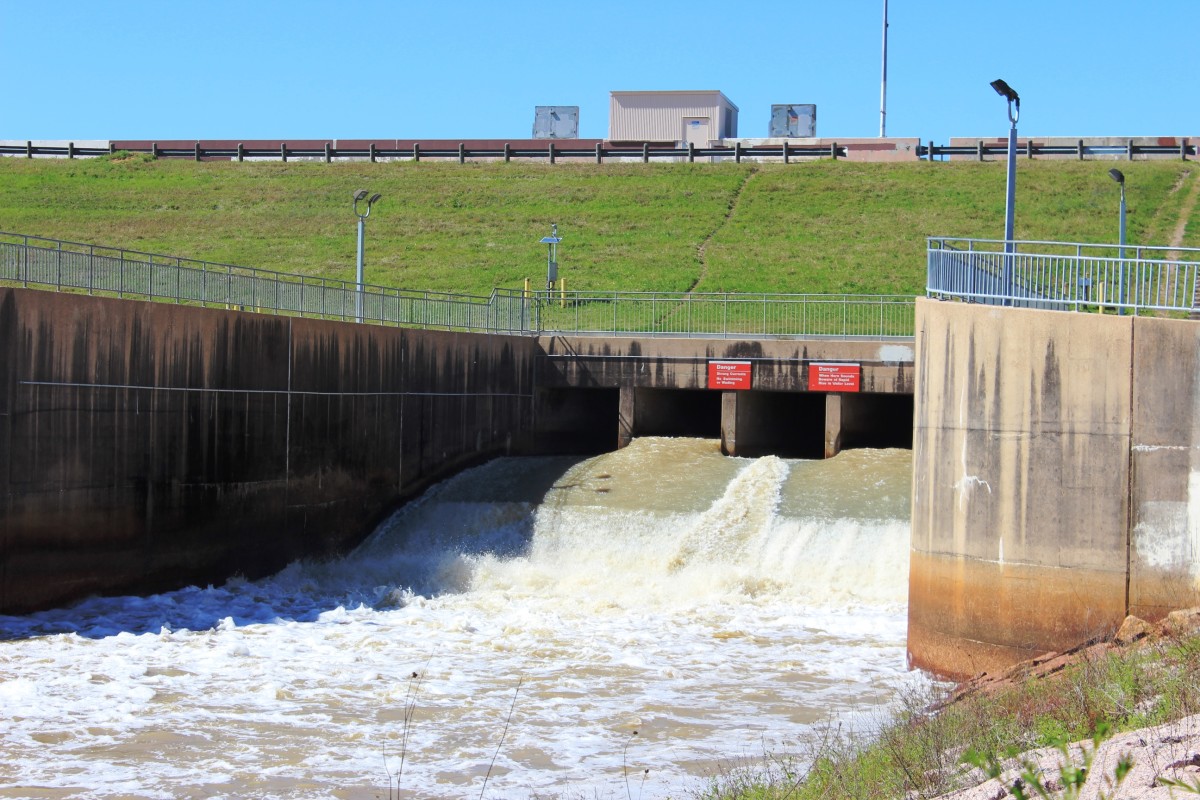 Water is released through gates from the Barker Reservoir
The two dams hold back the Addicks and Barker reservoirs that lie on opposite sides of the Katy Freeway at Highway 6. Right now, there's not much water in either reservoir. But during big storms and hurricanes, they hold millions of gallons that would be slowly released down Buffalo Bayou.
But the gate structures that allow those controlled releases have a problem.
"We have seepage that's occurring under the conduits themselves," says Richard Long, the on-site manager for the US Army Corps of Engineers. "It can get worse and worse and worse."
It's no small matter. The Corp ranks these two dams among six in the nation that are considered "extremely high risk." Because if they ever failed during a big rain event, flooding downstream could do an estimated $60 billion dollars in damage to downtown Houston, to industries along the Houston Ship Channel, even to the Texas Medical Center.
"All of it is an effort to prioritize funding and to address the most critical issues first. And this one being up there at the top," says Bobby Van Cleave with the Corp's Dam Safety division.
The federal project to fix the the Addicks and Barker dam gates is just getting started; it'll cost $75 million dollars and is slated for completion by 2019.
The US Army Corps of Engineers will hold a public meeting about the project March 9th from 6:30-8:30 p.m at the Bear Creek Community Center.