Listen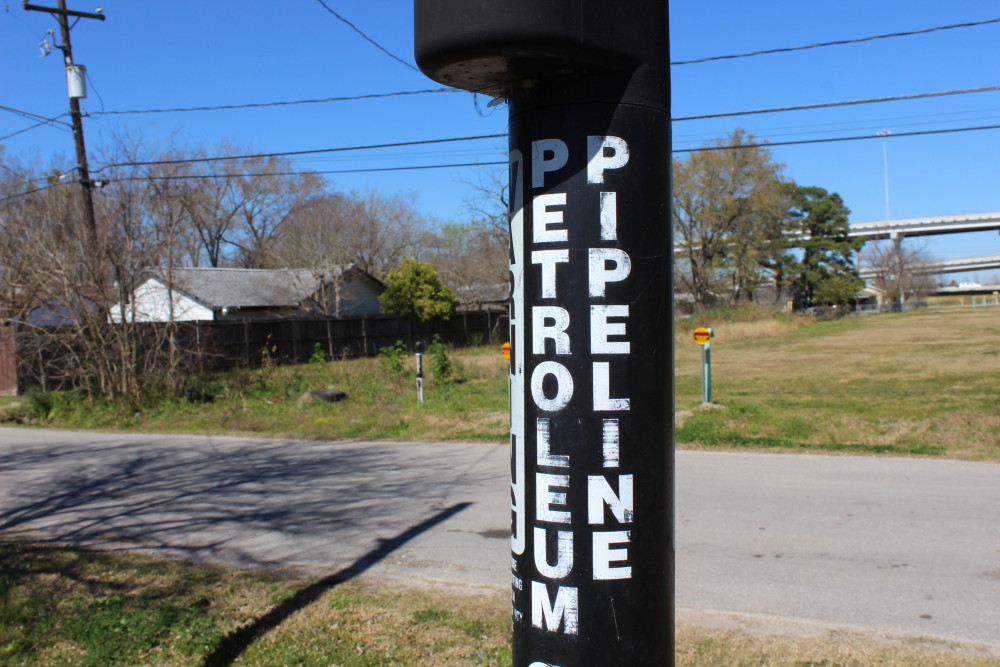 Pipelines in neighborhood near Houston Ship Channel
In February of last year, researchers drove three vans around the communities of Galena Park and Manchester on Houston's east side. The vans were packed with high-tech equipment that measured the air for toxic vapors. Computers then used weather data to pinpoint likely sources.
The researchers say they found spikes of benzene, a chemical linked to cancer. The benzene vapors were approaching unsafe levels for short term exposure and far exceeded safe limits for long term exposure.
The scientists say they suspected the benzene was coming from the big refineries and terminals along the Houston Ship Channel where crude oil, which contains benzene, is loaded to and from huge tanks and barges.
But the scientists say they traced much of the benzene to something else: pipelines that carry crude and other related products.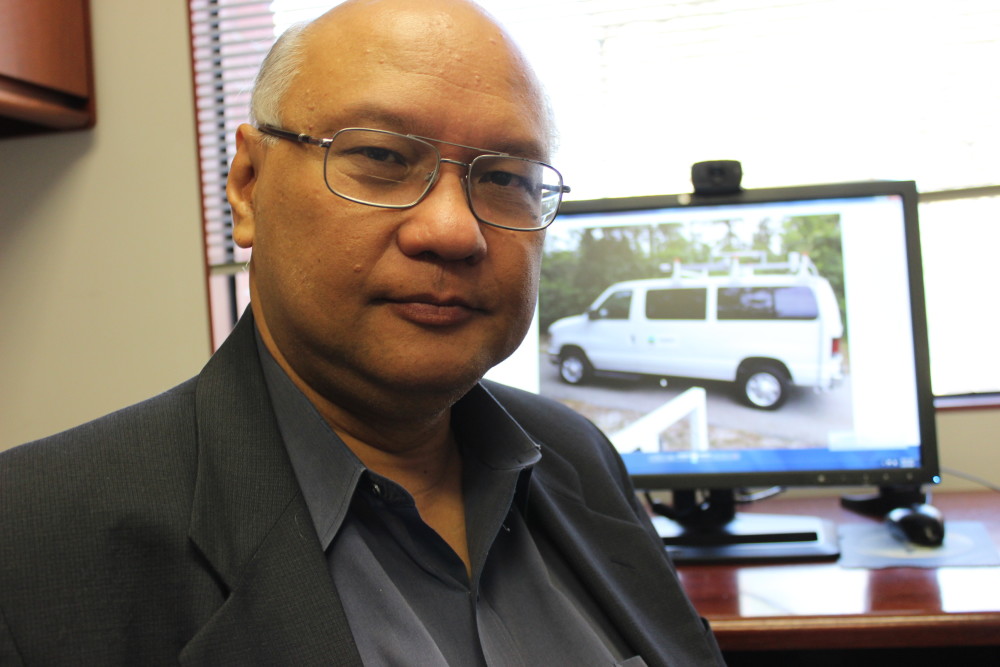 "This was something of a surprise to us," says Eduardo Olaguer, the scientist who led the project at the Houston Advanced Research Center.
"It turned out when we superimposed a graphics based on the existing pipeline database over our findings, oh, we see these huge spikes right on top of the pipeline system," Olaguer told Houston Public Media.
That system of pipelines and the benzene spikes can be seen in a map included in the technical paper published this month in the Journal of the Air and Waste Management Association.
Olaguer says what they found needs more research but should be a wake-up call for government regulators. The Texas Commission on Environmental Quality told Houston Public Media it will take a look at the study and evaluate it.
Editor's note: In an earlier version of this story, we did not note the research and map are under a paywall. We apologize for the inconvenience. Here is the research if you choose to view.