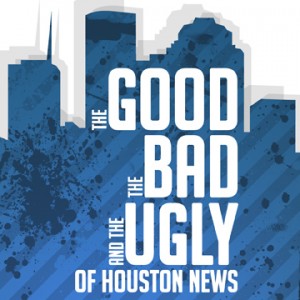 From
HISD naming Ken Huewitt interim superintendent
and firing the search firm they'd just hired in December to find a replacement for outgoing Superintendent Terry Grier…to the
University of Texas deciding to ban concealed handguns in dormitories but allowing them in classrooms
…to a story blown out of proportion about
a Houston man being arrested for unpaid student loans
: we discuss
The Good, The Bad and The Ugly
of this week's news.
Our panel of non-experts this week includes:
– Joe Holley, "Native Texan" columnist for the Houston Chronicle.
– Marcus Davis, owner of The Breakfast Klub restaurant and host of Sunday Morning Live on Majic 102.1.
– Jacquie Baly, president, of BalyProjects and co-host of The RoundUp on Fox 26 KRIV every Sunday morning.