Listen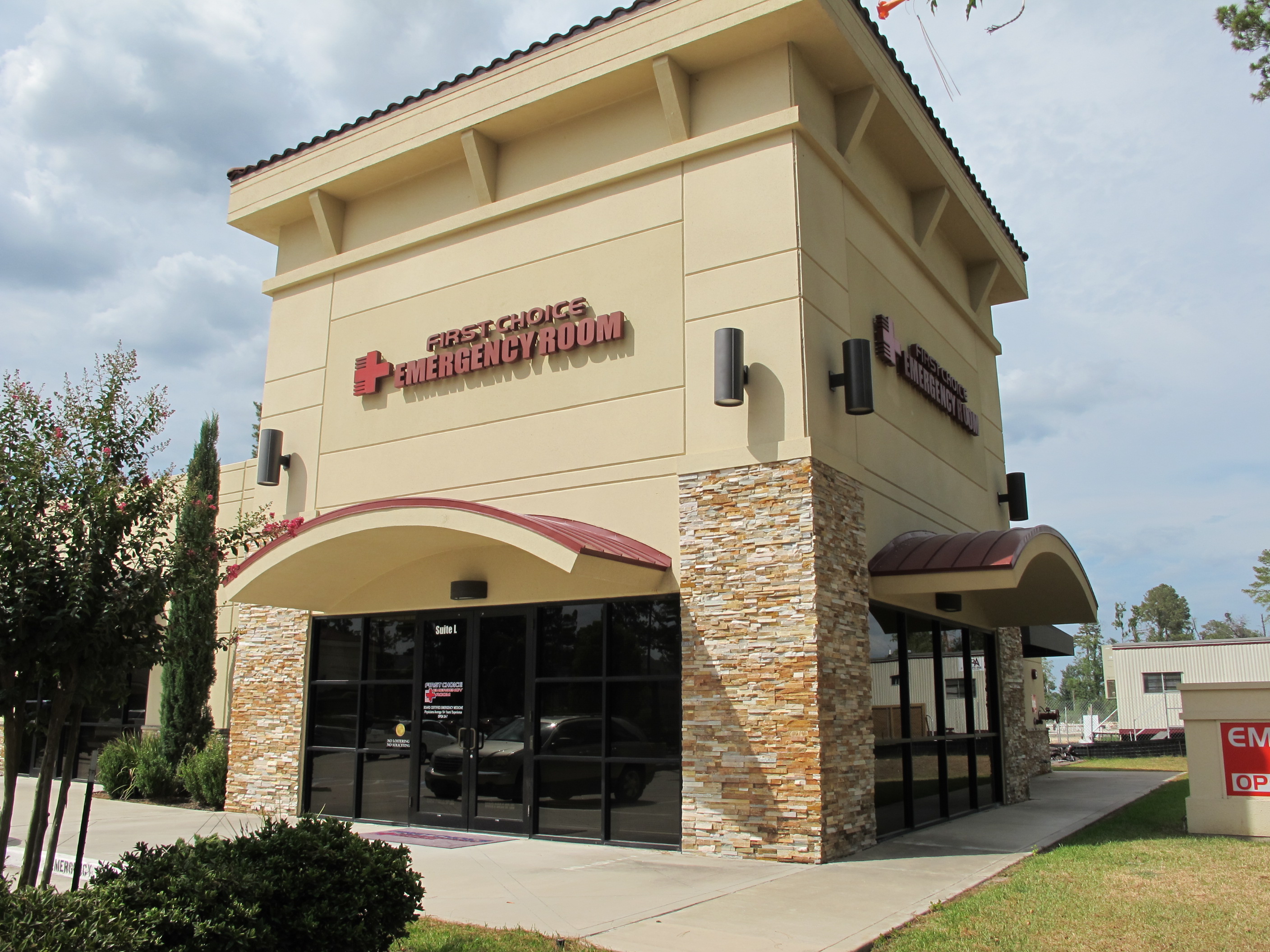 Free standing ER
For many Houstonians, the Texas Medical Center is simply an area of town. It's an exciting, if somewhat bewildering, mini-city of gleaming hospital towers, bustling medical schools, and harrowing parking challenges.
But the Texas Medical Center is also a community, a loose conglomeration of 56 member institutions, with its own management company and leadership. The nonprofit corporation that manages the district has traditionally focused on the nitty-gritty of infrastructure: parking lots, flood control efforts, and coordination of new construction. But recently, under the leadership of Dr. Robert Robbins, the Texas Medical Center, or TMC, has begun launching new institutes and taking on new intellectual projects.
A few years ago, the TMC opened an Innovation Institute to promote biotech start-ups and accelerate commercialization of medical technologies. Now the TMC has launched its second major initiative, the Health Policy Institute, directed by Dr. Tim Garson.
Garson acknowledges that the TMC is still best-known for managing the parking lots that surround the hospitals at the TMC. But he says that's not the primary mission anymore.
"It's not about parking," Garson said. "It's about taking some of the revenue from parking and moving it along."
One of the first projects of the Health Policy Institute was doling out $750,000 for collaborative research on health policy in Texas.
Four groups received grants that ranged from $150,000 to $250,000.
One condition for each grant was that it promote cooperation between TMC hospitals and institutions that too often work in isolation, even in direct competition, Garson explained.
"This grant program is phenomenally collaborative," he said. "You couldn't apply unless at least one person was from a different institution, and you weren't allowed to have written a paper with her or him beforehand."
Another condition was that the proposals have the potential to change things in Texas healthcare.
For example, one project will study the freestanding emergency rooms that have popped up in strip centers along many Texas roads. The impact of these ERs is largely unknown, according to lead investigator Vivian Ho, a health economist at Rice University. Are they helping patients? Are they financially harming hospitals? Depending on the study results, the legislature might consider new regulations.
Dr. Rigoberta Delgado is a professor at the UT School of Public Health in Houston. His team received a grant to study mobile health clinics.
There are about 15 of those clinics on Houston roads, offering everything from dental work to cancer screenings.
"We want to make sure that the routes that mobile clinics follow are the best, the most optimal, because we do have limited resources," Delgado said.
Delgado pointed out that both MD Anderson and UTMB have mobile clinics that offer the same service, mammograms. He says health systems could use digital mapping and other data tools to deploy their mobile clinics more effectively. He also raised the possibility that the study will suggest different treatments for the clinics to offer.
"It might be better to actually bring in and provide other services that might be more needed in the community," he explained. "Vaccinations, for example, compared to screenings."
Another study funded by the Health Policy Institute will look at the problem of "readmission" — that's the policy term for what happens when a patient is discharged from a hospital, but then suffers a setback and ends up back in the hospital.
"Between 20-25 percent of everybody on Medicare is re-admitted within 30 days," Garson said. "That's an immense number. That's about $10 billion dollars a year, in just waste. You shouldn't be re-admitted."
In that study, hospitals that usually compete — like Houston Methodist, CHI-St. Luke's, and UTMB — are going to share internal data to hone in on the best strategy to prevent readmissions. They will also work with scholars at Baylor College of Medicine and Texas A&M.
Dr. Robert Phillips, the chief medical officer at Houston Methodist, will lead that study.
Hospitals and doctors desperately need better data about how to prevent readmissions, Phillips said. Back when he was doing his internal medicine residency in New York City during the 1980s, preventing readmissions wasn't even considered part of medicine.
"We never thought, when we discharged a patient back into Harlem, that it was our job in any way, shape or form," he said. "Other than hoping that maybe they would live, (we didn't think) that we had any responsibility for their care outside the hospital."
But that attitude has changed. Medicare now imposes financial penalties on hospitals if their readmission rates are too high.
The Health Policy Institute plans to continue the grant program. It's also launching an information service to help Texas politicians become better informed about health care.