Listen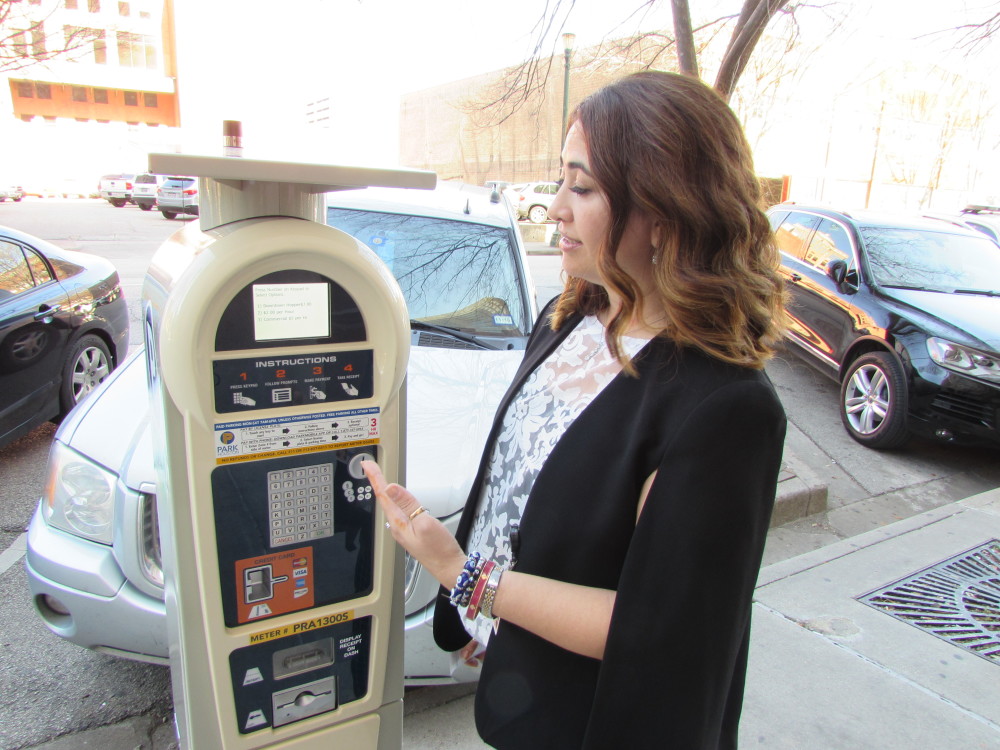 Maria Irshad with ParkHouston demonstrates one of downtown's new parking pay stations.
Parking downtown often means a mad dash down the street to feed the meter when it starts to run low. But that could be a thing of the past now that Houston is trying new parking technology.
We got a demonstration of the new parking meters from Maria Irshad. She's the Assistant Director of Park Houston, the city division that regulates parking.
Close to 275 updated meters are being installed downtown, replacing the old meters that were put up in 2006. Irshad says the high-tech pay stations feature improved solar technology along with faster processing time.
There are also some new conveniences. Instead of placing a receipt on your dashboard, Irshad says you can now input your license plate number.
"Because the meter is going to let our compliance team out in the field know that this customer has paid when they see your plate," explains Irshad.
And if you punch in your cell phone number you'll get a reminder by text.
"The meter will let you know 15 minutes before your time is about to expire," says Irshard. "And it will also allow you, if you pay by credit card, to re-up your meter if you are still within the time limits."
Along with credit and debit cards, Irshad says the new meters will continue to accept coins and cash. You can also pay with a smartphone app.
The city says it plans to replace all of Houston's 1000-plus parking meters over the next five years.