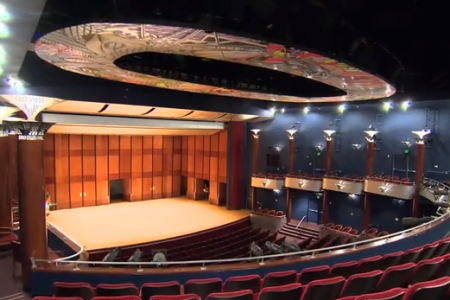 Now, it's official: The Republican National Committee announced Wednesday that the University of Houston will indeed host the final Republican Presidential Debate before Texas and 11 other states vote in the Super Tuesday's primaries and caucuses.
It will be held on Feb. 25 at the Moores Opera House inside of the Moores School of Music. It will air live on CNN and its website. Telemundo will air it in Spanish, while the Salem Radio Network will provide a radio feed.
CNN anchor Wolf Blitzer will be the moderator and will be joined by CNN chief political correspondent Dana Bash, Telemundo News co-anchor Maria Celeste Arrarás and Salem talk radio host Hugh Hewitt.
The University of Houston had been slated to host the debate, with NBC and Telemundo visiting the campus to scout possible locations. But after the candidates and the RNC complained about "gotcha" questions and the behavior of moderators during a CNBC debate in October, NBC was dropped and the location of the debate was unknown until today.
UH officials released a statement saying they are looking forward to the event.
"The University of Houston is honored to serve as the host-site of this important national conversation," said University of Houston System Vice Chancellor/University of Houston Vice President of Marketing, Communication and Media Relations Richie C. Hunter. "The chance to participate in history isn't an opportunity taken lightly, and every day, our Cougar community proves time and time again that it's deserving of a national spotlight."
If you're thinking of attending, the University of Houston does not have debate tickets available. All tickets are managed by the Republican National Committee.