Listen
Secretary Michael Yudin read with preschoolers at the Bertha Alyce Early Childhood School in Houston on a trip to highlight and promote inclusion for special needs students.
At the Bertha Alyce Early Childhood School in Southwest Houston, more than 200 students attend preschool. About 10 percent of them have special needs or developmental delays, but it's hard to spot them.
"You can't tell who is who, which is the beauty of it," said school director Bonnie Kasner. "It feels natural, it feels organic, it feels really good."
Kasner gave a tour Tuesday to show how they create an inclusive environment. One major way is with teams of teachers and therapists who collaborate. Special education teachers work with the general education teachers, and facilitators often shadow special needs kids.
During recent visit to Houston, Michael Yudin, assistant secretary for special education and rehabilitative services at the U.S. Department of Education, toured the school and promoted inclusion for special needs.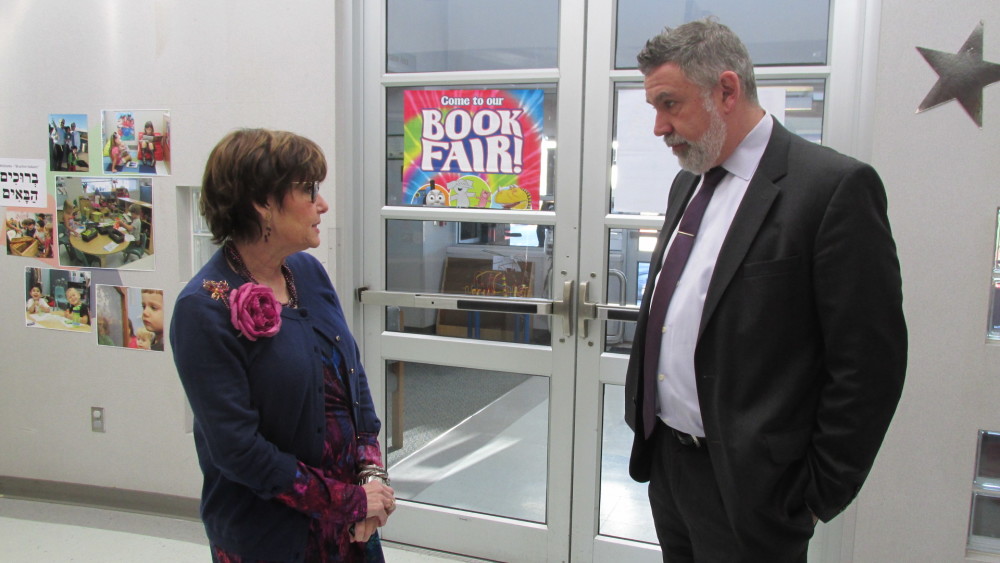 A landmark U.S. court decision said children with disabilities have the right to be included and educated in the least restrictive environment. But more than 20 years later, about 17 percent still spend most of their day separated from non-disabled peers.
Yudin said that the idea behind inclusion is pretty simple: "How do we make sure that kids with disabilities get the same kinds of opportunities that kids without disabilities get? The opportunity to learn and develop and thrive alongside their peers in the general curriculum gives them the best foot forward in life."
Yudin pointed to four decades of research backing up the benefits of inclusion, and added that it benefits non-disabled students as well, teaching them compassion, empathy and to understand differences.
Parents at the center said that they've seen the benefits first-hand, like Heather Massoud with her 5-year-old son Alessio.
"Because he came in with no words, really, and now he's speaking and talking. He won't be quiet now, thank goodness!" Massoud said.
She said that he's learned from his classmates and has started gymnastics.