Listen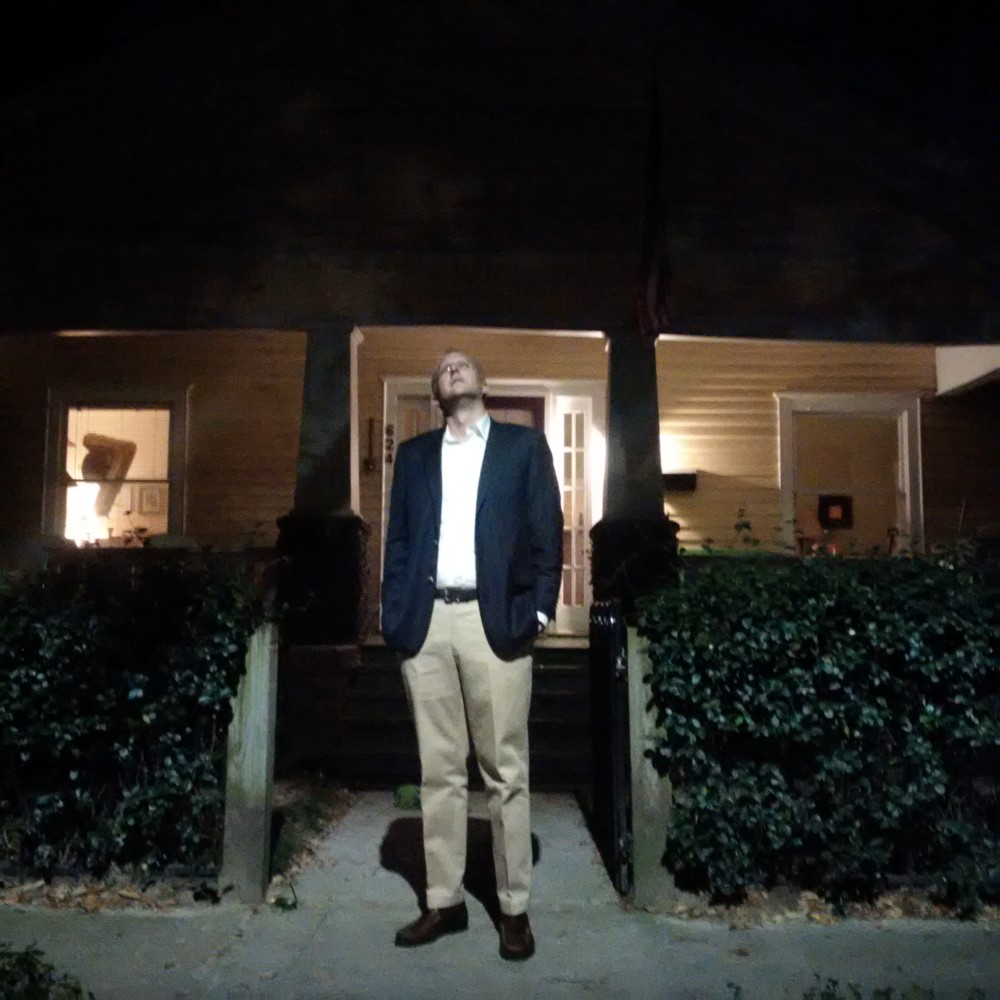 Jonathan Day stands in front of his house, where Centerpoint recently installed a new LED street light.
Some Houston residents have made numerous trips to City Hall over the past few months to make the city council aware of their opposition to new LED street lights.
Michelle Acosta lives in the Heights. She spoke to the council last week to ask for a temporary halt to the installation of the new lamps because she says they are too bright and cold in color.
"Unfortunately, since the new lights have come in, it feels like you're stepping out into a prison field, you know, with the spotlights glaring down," she said.
The city entered into an agreement with Centerpoint to replace Houston's about 176,000 street lights with more efficient LED lights in 2014.
So far, the energy provider has put up more than 60,000 of the lamps.
The city expects to save millions of dollars with the conversion and also reduce its carbon footprint.
But Jonathan Day, a lawyer, who also thinks the new lights are too bright, said the city could save even more with less intrusive LEDs.
"We need to pause the program and analyze the efficacy and the popularity of some of these alternatives that save us a lot of money," he said.
After hearing from Day and others, Mayor Sylvester Turner asked Centerpoint to compare the cost of the current new lights to those proposed by opponents.
The company said the alternative would cost the city 20 percent more.
Day questions that analysis, saying Centerpoint is biased, since a change is not in their interest.
Council member Karla Cisneros said if opponents are right, she would support a change.
"I do think it's important for us to be paying attention to what works best and if it's possible to tweak without additional cost," she said. "Then I think that's a good idea."
Mayor Turner is waiting for more information from Centerpoint before making a recommendation on how to move forward.
Council member Ellen Cohen, who chairs the city's Quality of Life Committee, said she may put the issue on a future committee agenda.