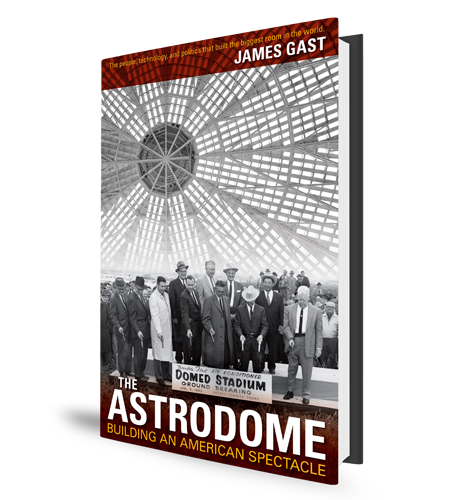 As Houston's NRG Stadium prepares to host the Super Bowl next year, that ever-present question remains about what to do with the neighboring Astrodome.
Architect James Gast sees parallels between that debate and the efforts that got the dome built in the first place.
Gast is the author of The Astrodome: Building an American Spectacle, and he joins us to discuss what first motivated Houston's leaders to want to build the Astrodome, the role the dome played in integrating Houston and the political maneuvering it took to get it built.
(Above: The Astrodome in 1965. Photo: Ted Rozumalski, The Sporting News Archives/Wikipedia Commons)