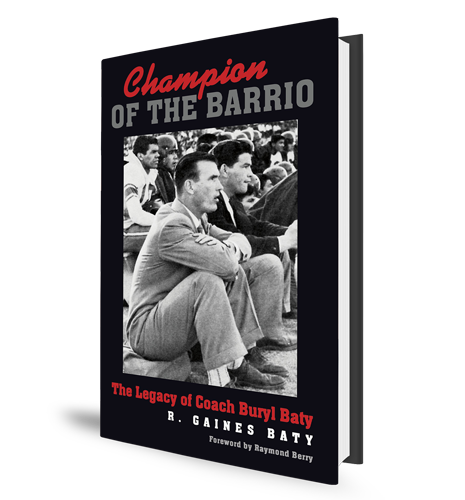 Some Texas football fans – and especially Aggie fans – might recognize the name of
Buryl Baty
. He played quarterback for Texas A&M in the 1940s before serving in World War II.
After the war, he was drafted to play professional football but instead opted to become a coach. And it's as a coach (for the poor, segregated, mostly Hispanic Bowie High School in El Paso) that he's perhaps best remembered – more for what his teams endured off the field than on it.
Baty's son, Gaines, has written a new book about his dad and his teams called Champion of the Barrio: The Legacy of Coach Buryl Baty. Houston Matters producer Michael Hagerty asked him what kind of coach his dad was.