Listen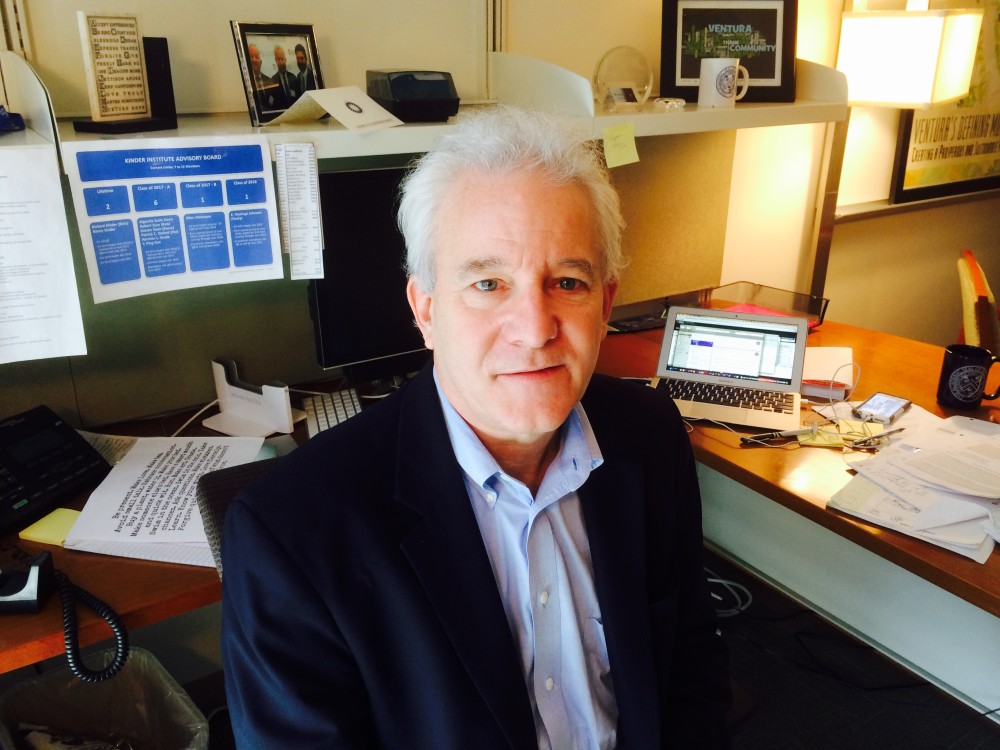 Bill Fulton is the director of Rice University's Kinder Institute for Urban Research
The money comes from the philanthropic organization Houston Endowment and is the largest for the Kinder Institute for Urban Research since it was created in 2010.
Bill Fulton is the director of the institute, which is best known for its annual Houston Area Survey. He says this will double its budget and staff for the next three years.
"And we will double the number of programs that we have, so you'll see a lot more research reports and lectures and convenings and things like this coming out of the Kinder Institute in the next couple of years," Fulton says.
It will give them the opportunity to add three areas of research.
Urban development and transportation will include studying patterns of gentrification, for example.
The metropolitan governance program will explore ways to consolidate some services provided by the city, county and other governmental agencies in Greater Houston.
"And then the third and really most ambitious program area is urban disparity and opportunity," Fulton says. "The disparity program, we're going to take a serious crack at documenting the disparity and inequality in the Houston region."
They will also create a database of all the findings. The goal is to give university professors a tool for their research and also help the city of Houston and others to improve their services and policies.
Lastly, the grant will help to expand the institute's outreach efforts.