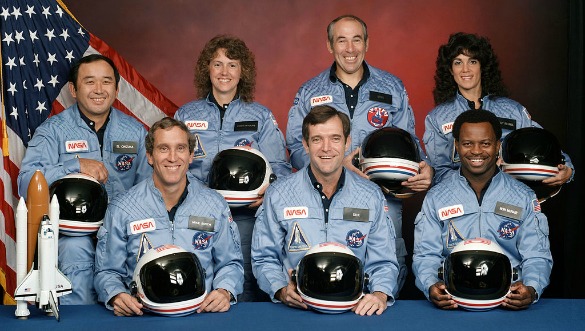 A ceremony is taking place today (Jan. 28, 2016) at Houston's Johnson Space Center in remembrance of the
Space Shuttle Challenger disaster
30 years ago today. On January 28th, 1986, seven astronauts died when the shuttle exploded shortly after takeoff.
On this edition of Houston Matters, we look back at what happened on this date 30 years ago, remember the astronauts, and discuss the lessons NASA learned from it, as Michael Hagerty talks with retired NASA veteran and spaceflight commentator James Oberg, and Aviation Week and former Houston Chronicle reporter Mark Carreau.
Also this hour: We explore whether crowdsourcing – a popular way to seek out services, ideas, and content, can and should be applied to medical diagnosis. Maggie Martin talks with a pair of area patient safety researchers.
Plus: Former world chess champion and political activist Garry Kasparov was in town on Wednesday to address the World Affairs Council of Houston. The outspoken critic of Russian leader Vladimir Putin also sat down with News 88.7 FM's Andrew Schneider. We hear their expanded conversation.
Houston Matters offers a free daily, downloadable podcast here, on iTunes, Stitcher and various other podcasting apps.