Listen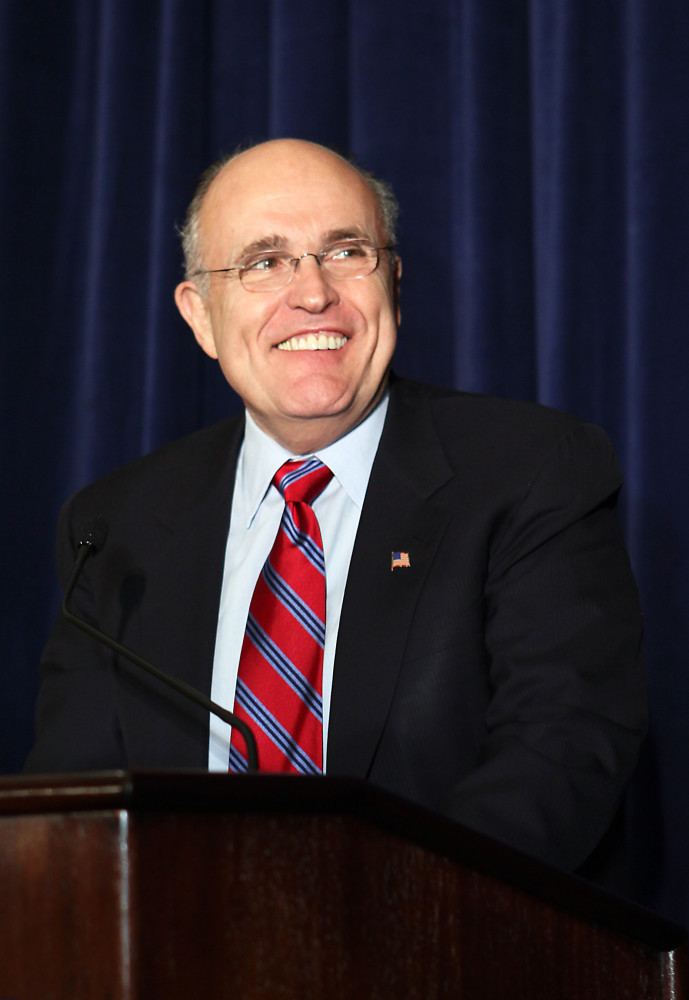 Rudy Giuliani in 2009.
The Houston law firm once known as Bracewell & Giuliani has deep ties to the city's oil and gas industry. So the departure of name partner Rudolph Giuliani on Tuesday, a day when crude oil fell well below $30 per barrel, raised some eyebrows.
Mark C. Evans is the managing partner for the firm now known simply as "Bracewell." He says he only found out Giuliani was planning to leave this past weekend. But he downplayed the significance of the departure to the firm.
"Rudy did everything that we asked him to do," Evans says. "When he came ten years ago, we didn't have a New York office. We were more of a regional firm than an international firm, and over the next, you know, ten years, we were able to build it up dramatically. It went from our smallest office to our second-largest office, I think, in three years. So I think, from Rudy's standpoint, I think it was like the mission had been completed and he was ready to move on to some other challenges."
Evans credits the former New York mayor with helping to broaden Bracewell's practices to include such areas as financial law and white collar defense. That should help the firm, at a time when other Houston law firms more narrowly focused on the oil and gas sector are hurting. One such firm, Burleson, was recently forced out of business, closing all five of its offices at the end of 2015.
Giuliani is joining the law firm of Greenberg Traurig as the head of its cybersecurity and crisis management practice. He will also serve as an advisor to the firm's executive chairman, Richard Rosenbaum.
(NOTE: In the interest of full disclosure, Bracewell is an underwriter of Houston Public Media.)