Listen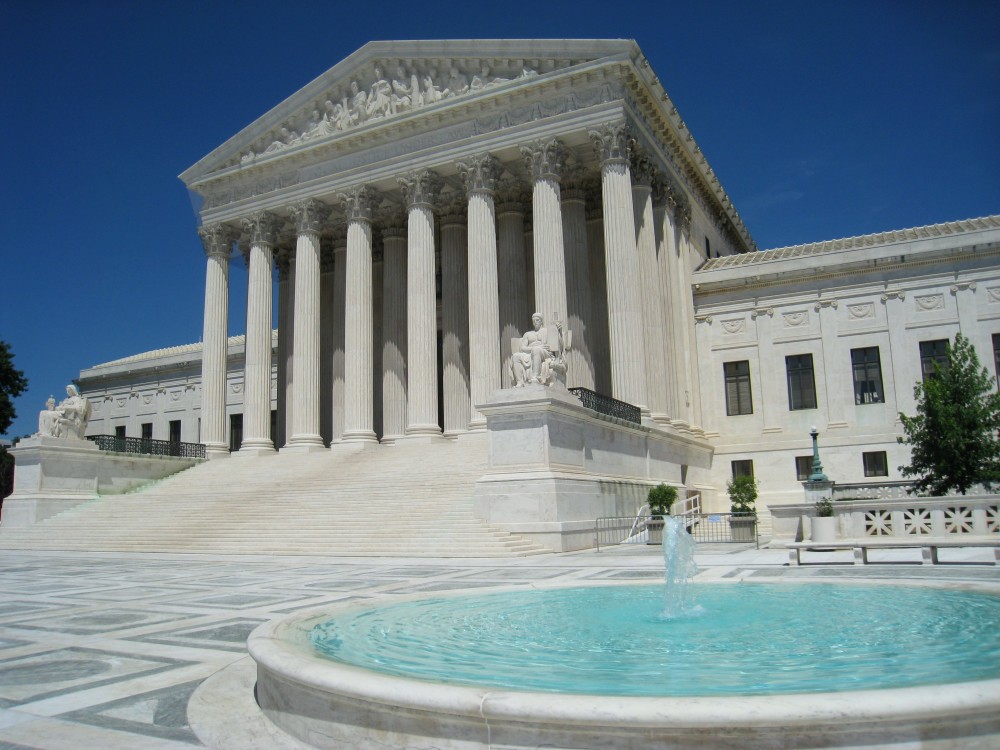 Supreme Court building, Washington, DC, USA. Front facade.
Texas' challenge to President Obama's deferred action programs has reached the U.S. Supreme Court.
A key point the court will review is whether or not President Obama exceeded his executive power with the deferred action programs known as Deferred Action for Children Arrivals (DACA) and Deferred Action for Parental Accountability (DAPA).
In the case of DAPA, the President originally created the program in June of 2012, but when he announced DAPA, in November of 2014, he explained the U.S. Citizenship and Immigration Services (USCIS) would apply some changes to DACA and that would protect from deportation more people who arrived in the United States as minors.
"There are limits to the President's authority, and those limits enacted by Congress were exceeded when the President, in a unilateral way, sought to grant lawful presence to more than four million unauthorized aliens who are in this country unlawfully," says Teresa Farfan, a spokeswoman for the Texas Attorney General's office.
The Justices will also evaluate if Obama is abiding by the "Take Care" clause of the Constitution.
That clause establishes that the President will take care that the laws be faithfully executed.
Cesar Espinosa leads the Houston-based group Immigrant Families and Students in the Struggle, better known in our city by the Spanish acronym FIEL.
Espinosa welcomes the justices' review because "it's better to know once and for all what the outcome is gonna be in the case than to be waiting two or three more years while the case is pending."
Other groups such as the Texas Organizing Project (TOP) will keep rallying to advocate for DACA and DAPA to be implemented.
"Our plan for the year is to continue doing actions in defense of DAPA and DACA," explains TOP's spokeswoman in Houston, Mary Moreno.
Moreno added that, besides in Houston, TOP will organize "actions" in Austin, Dallas and San Antonio.
Professor Geoffrey Hoffman, who leads the Immigration Clinic at the University of Houston's Law Center, explains the Department of Justice, which will represent the federal government, and the Texas Attorney General's office, will present oral arguments to the nine justices in April "and then it's anticipated that the decision will be reached by the end of June."
It is expected the Supreme Court will rule sometime this summer.