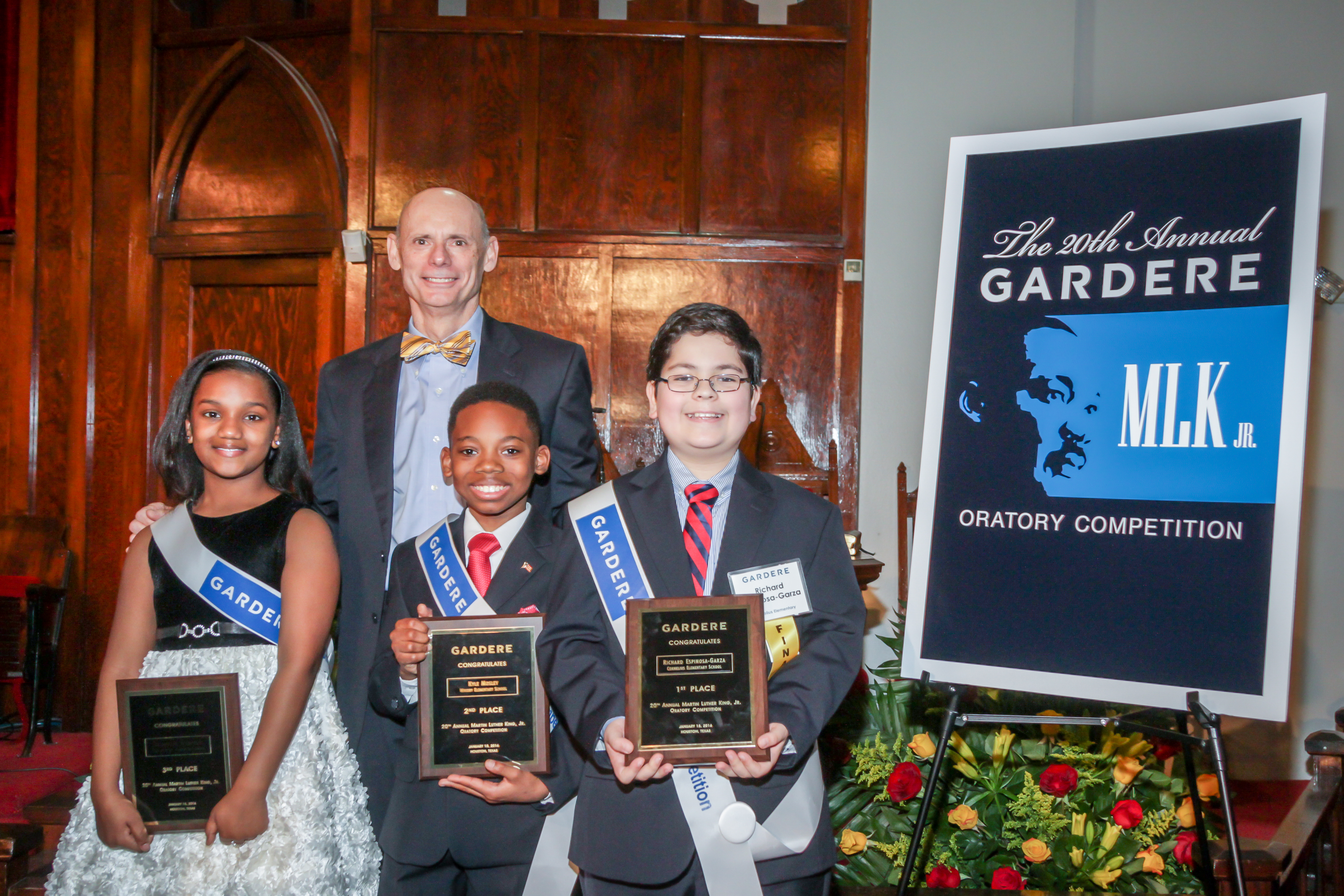 With the choir singing and the Antioch Missionary Baptist Church completely packed, 10 year-old Brandalyn Thompson summarized how she felt before going on stage.
"I'm a little nervous, but I'm very confident," said Brandalyn Thompson, the 3rd place winner.
Deshunda Whitehead is her English teacher and speech coach at HISD's Pleasantville Elementary.
"She went home over the Christmas break, said Whitehead. "Two weeks, came back and she had her speech fully memorized."
And finally, came the time to perform.
The topics the students covered went all the way from demanding better educational opportunities for America's minorities to the need for more gun control laws.
When her turn came, Brandalyn spoke with passion and showed her creativity when she used the popular combination to restart a computer to offer a formula for harmony among all Americans.
"Control, Alt, Delete! Control your emotions, alter your attitude and delete all negativity," said Thompson.
Brandalyn won third place in the competition.
This is how she explained how she came up with the "Control, Alt, Delete" idea.
"I looked at a computer and I was like, ummm, these buttons look like they could be useful," she said.
The judges awarded the first prize to Richard Espinoza-Garza, from Cornelius Elementary, and Kyle Mosley, from Whidby Elementary, came in second. Videos of the first and second place winners can be found here.