Listen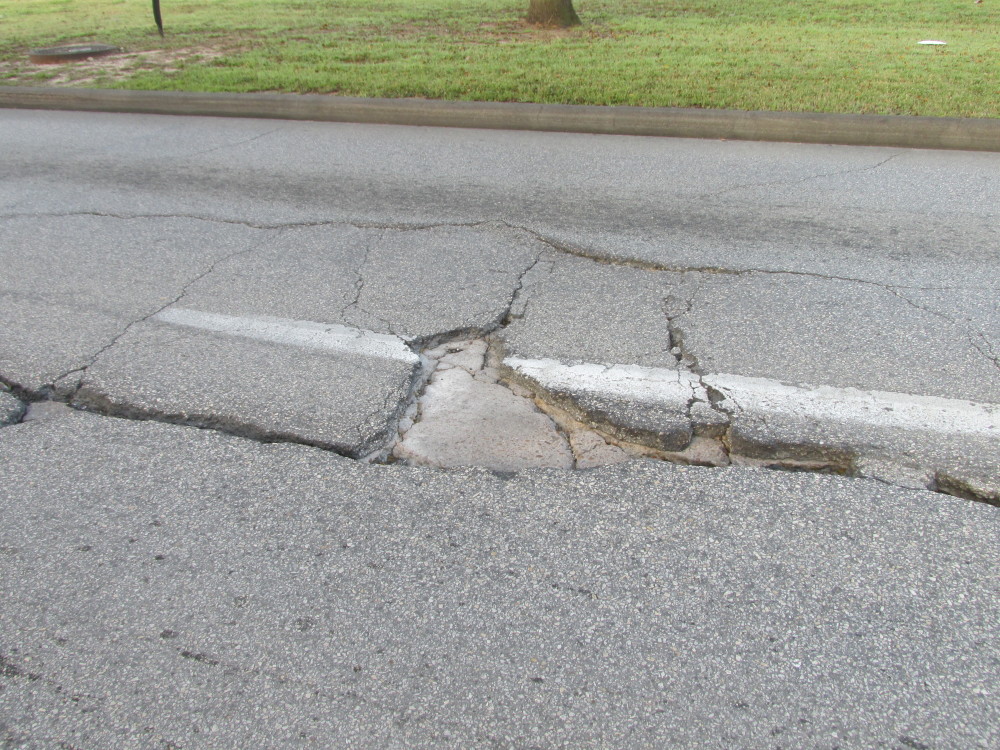 A pothole on Martin Luther King Boulevard, just south of Sims Bayou.
A week before the official launch of its pothole initiative, the city says it's already fixing 96 percent of potholes that are reported.
That comes to 316 between Jan. 4 and Jan. 11. In the same time period, the city says is has proactively repaired 1,246.
Everyone agrees this is great, but it raises the question: Why didn't Turner's predecessor, Annise Parker, do it?
"That is an open question," said Jon Taylor, who chairs the political science department at the University of St. Thomas. "Her argument was that you needed to have money to actually do real street repair."
That meant a few streets were fully reconstructed, while in many cases potholes went untouched.
But Turner said the city has the money to do both – short-term and long-term maintenance.
"We are drilling down on every line item, doing everything we can to work more efficiently cost-wise," Turner said. "And right now we are able to operate within the existing budget."
He said he is just acting on what he feels is one of the city's most pressing issues.
"For me, in listening for 23 months on the campaign trail, the issue that came up over and over again was potholes," Turner said.
Professor Taylor said we will know in the next few months, after some rain, whether the program proves to be successful.
When asked what they are doing differently to be able to fill more potholes in a shorter amount of time, the city of Houston's public works department told us by email they are now using two-man crews instead of larger teams and they are working overtime. They also said they are hiring more contractors to help out.
We reached out to former Mayor Annise Parker for comment as well but have not heard back.