Listen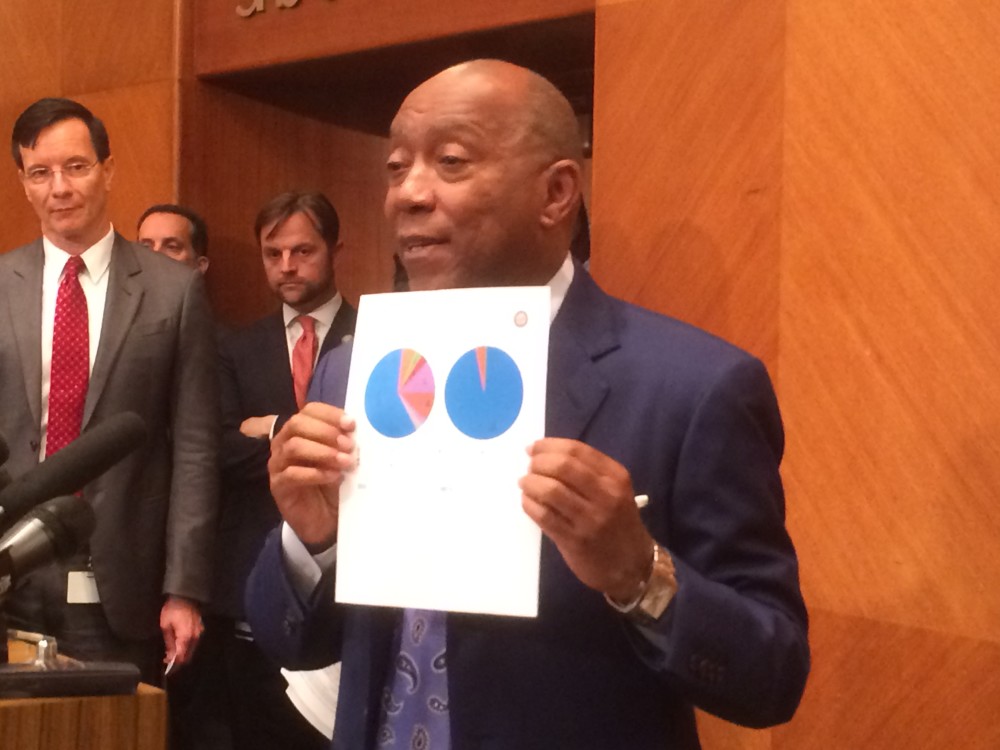 Mayor Turner holds up a chart showing the number of potholes the city has fixed since his inauguration.
Turner presented an update of his pothole initiative to the City Council Wednesday.
He said since his Jan. 4 announcement, the number of reports of potholes has increased from 22 to up to 160 a day, and the city has fixed 96 percent of those that were determined to be actual potholes and the city's responsibility.
The initiative is scheduled to officially launch next week.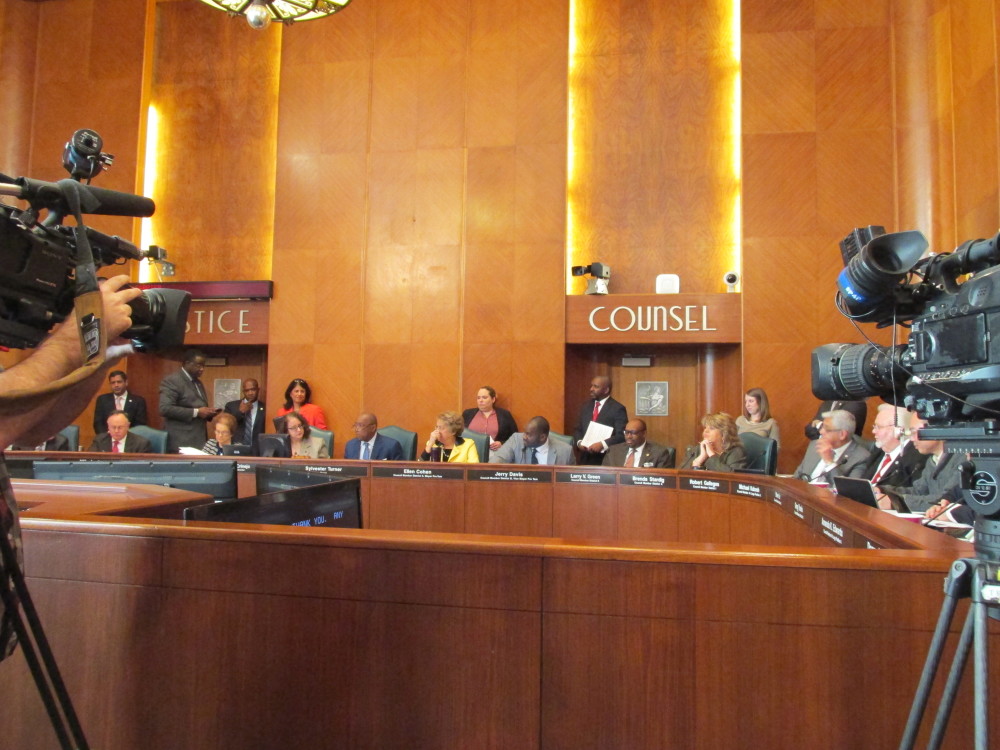 "This is a soft launch this week," Turner said. "And the crews are responding incredibly, and so I have to give them a lot of kudos."
Turner made sure to lower some of the high expectations his promise has elicited. He said when it's wet or very cold, crews won't be able to work on potholes. And he expects the number of reports to skyrocket next week.
"So let's be realistic," Turner said. "At the very beginning, they may not be able to get to all of them, because everybody is now loading up the queue. But at some point it's going to level off and then it's going to come down."
Turner also acknowledged that this is a short-term fix while the city is also working to improve roads long-term.
Freshman council member Mike Knox is happy about the mayor's initiative.
"We've allowed our roads to get so bad, that this quick little fix is better than no fix," Knox said. "That's where I'm at with it right now."
The city encourages everyone to download its 311 helpline app, call 311, or visit www.houstontx.gov/311 to report problems.
It's also set to launch a new website dedicated to potholes next week.