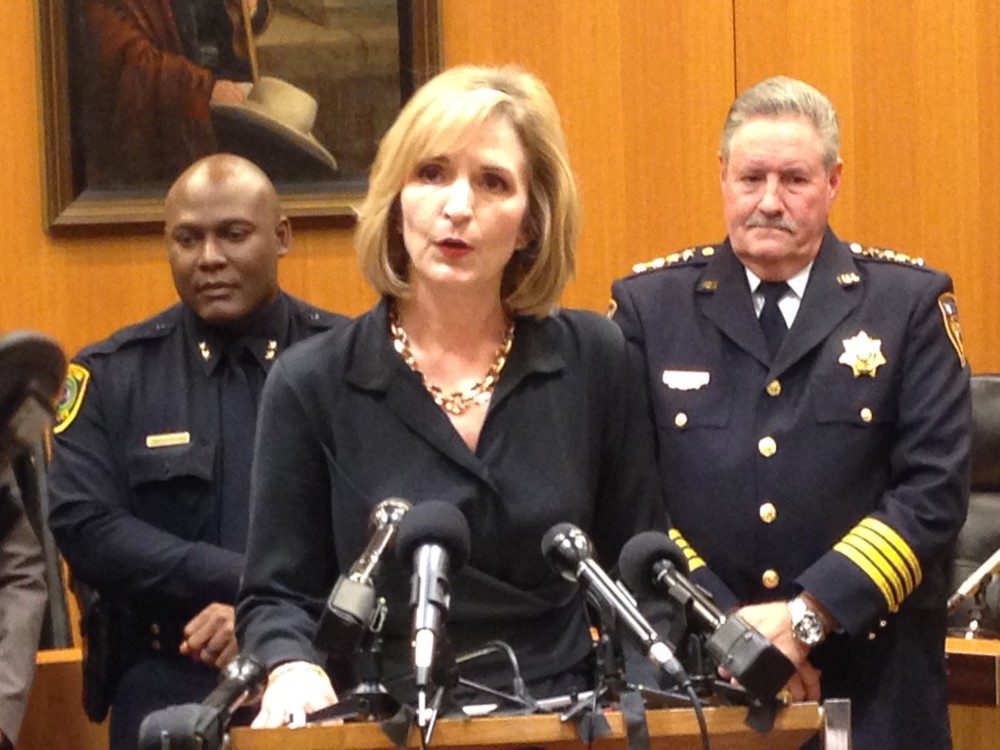 Harris County officials announced this week an ambitious plan to make the criminal justice system more efficient and to reduce the overcrowded population at the county jail.
District Attorney Devon Anderson says the plan comes as part of a grant application with the John D. and Catherine T. MacArthur Foundation to reduce over-incarceration in America.
Addressing the racial and ethnic disparity in the county's criminal justice system –there are more African-American and Hispanic inmates than White and Asian– will be another goal of the plan.
One of the measures Anderson announced is providing more pretrial supervision and advice for offenders who have committed low-level and non-violent felonies.
The DA's office will also create two strategic impact courts that will process people charged with violent crimes who have been in jail for more than a year.
"Our criminal justice system in Harris County is incredibly efficient on the front end. We get people in front of a magistrate very quickly and in front of their judge very quickly. But, there, things in the felony court seem to grind to a slow halt," noted Anderson.
Anderson says the plan aims to start a culture change in the county's criminal justice system.
As one of the first steps, judges, prosecutors and defense attorneys will be required to attend training on how to deal with cases involving mental health and substance abuse –among other factors– later this month.