Listen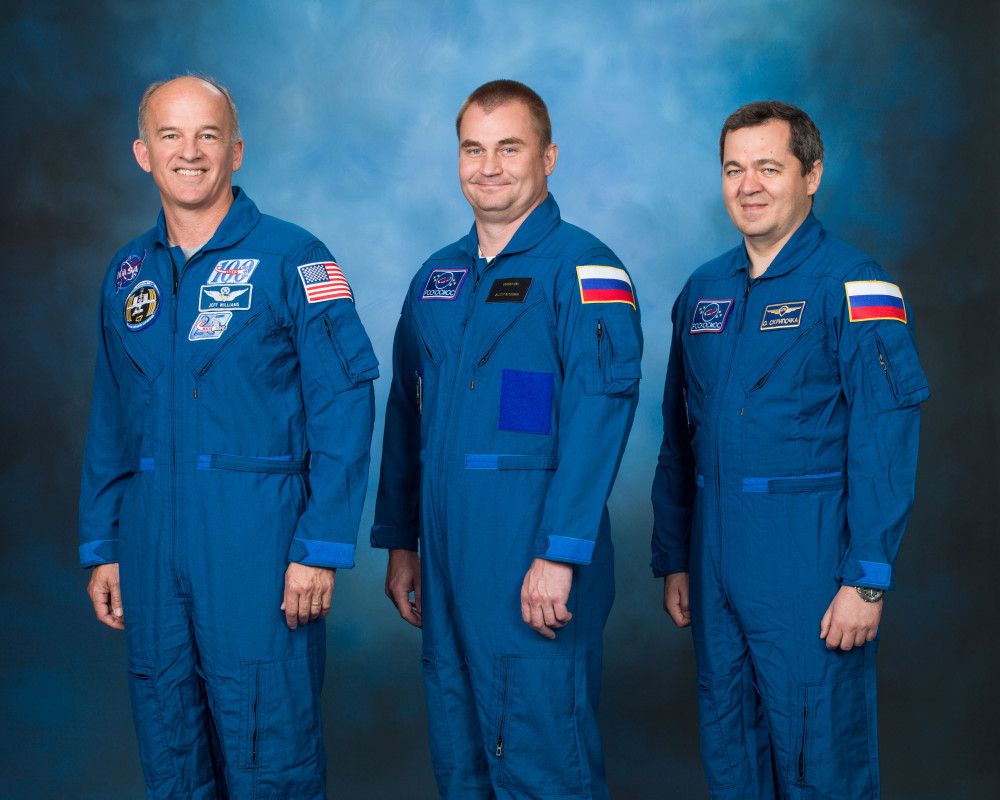 NASA astronaut Jeff Williams and cosmonauts Alexey Ovchinin and Oleg Skripochka of Roscomos (Russian Federal Space Agency) will launch to the space station aboard a Soyuz TMA-20M spacecraft March 18, 2016 from the Baikonur Cosmodrome in Kazakhstan.
The next three crew members for the International Space Station includes two Russian cosmonauts and a NASA astronaut. They'll join three other crew members already on board the ISS.
This will be a seven-month expedition for this crew. The primary task is preparing for the arrival of a docking apparatus for future commercial crews. Work on the ISS always includes ongoing scientific experiments. Each crew member has specialties, but they are interchangeable. They all can perform spacewalks, although they won't know if they'll be doing that until called upon. This is the fourth trip into space for astronaut Jeffrey Williams.
"Before my first flight I was warned by all my crew mates, 'hey, the experience will go by so fast, you'll land and you'll turn around and say what just happened to me?' And they way to capture the experience is to take pictures. The view is incredible. We never get tired of the view, even after accumulating a year up there. I never get tired of studying, in particular, the earth," he said.
Williams and two cosmonauts from Kazakhstan will launch on a Russian Soyuz spacecraft on March 18th. They'll be part of the ISS crew through September.