Listen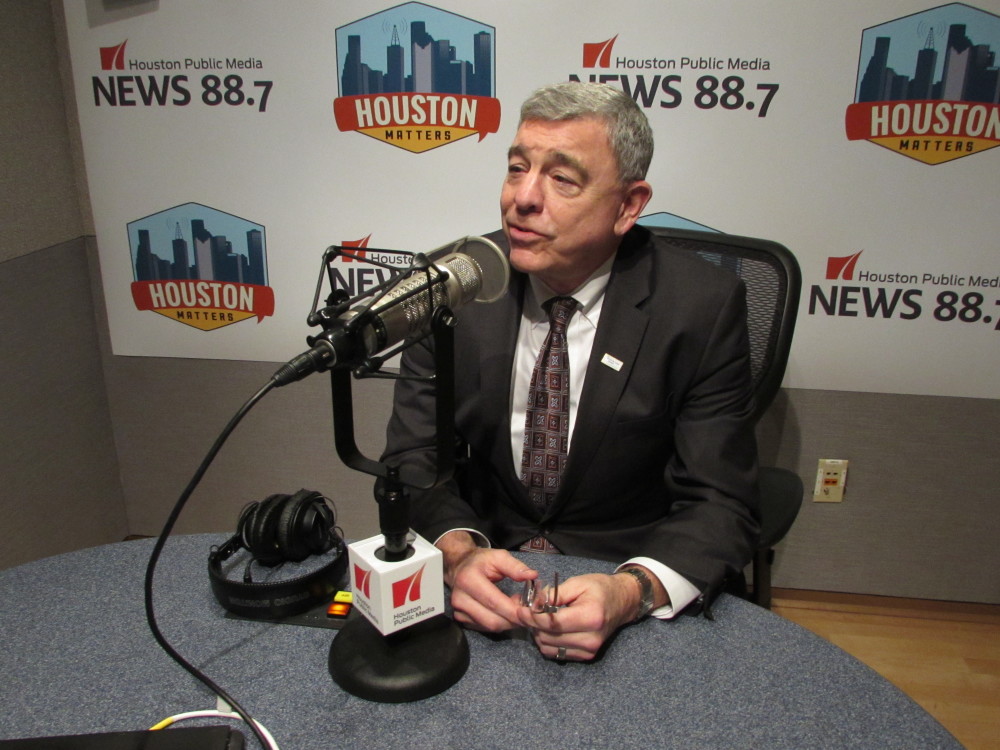 Michael Covert, president and CEO, CHI St. Luke's Health
Falling oil prices have taken a toll on much of Greater Houston's economy over the past year. But the metro area still managed to add more jobs than it lost in 2015. That's in large part thanks to Houston's booming health care sector. Michael Covert is president and chief executive officer of CHI Saint Luke's Health. He joins Andrew Schneider on this week's Bauer Business Focus.
Interview highlights:
Why is the health care sector doing so well when so many other industries in Houston are doing so poorly?
"The need [for health care] is greater, and so just based on volume alone, we're seeing greater dollars put into efforts here in the community, which also then means that in terms of infrastructure to support that and the numbers of new hospitals, buildings that are going to go up, we're going to continue to see that over a period of time."
How does Baylor-St. Luke's Medical Center's planned move to a new campus fit into that?
"Well, remember, size and scale matter. You're dealing with a St. Luke's facility that's been around since 1954, with a lot of infrastructure needs ... and changes that need to take place either way. I think the combination of CHI St. Luke's and Baylor coming together provides us a lot of opportunities to provide services together in a more efficient fashion and in a more personalized fashion than we would have otherwise been able to do individually."
The low price of oil is hurting a lot of different businesses around the Houston area, companies that employ your patients. Do you see that affecting the health care sector at some point?
"There's no question about that... As companies face the strain of having less monies coming in ... one of the areas of biggest cost to them is in health care. And so I can see changes taking place in the insurance marketplace, people having to pay higher copays and deductibles, or companies now giving people the opportunity to be on these public or private exchanges and just simply giving them so much money and then people go out and buying those services themselves."