Listen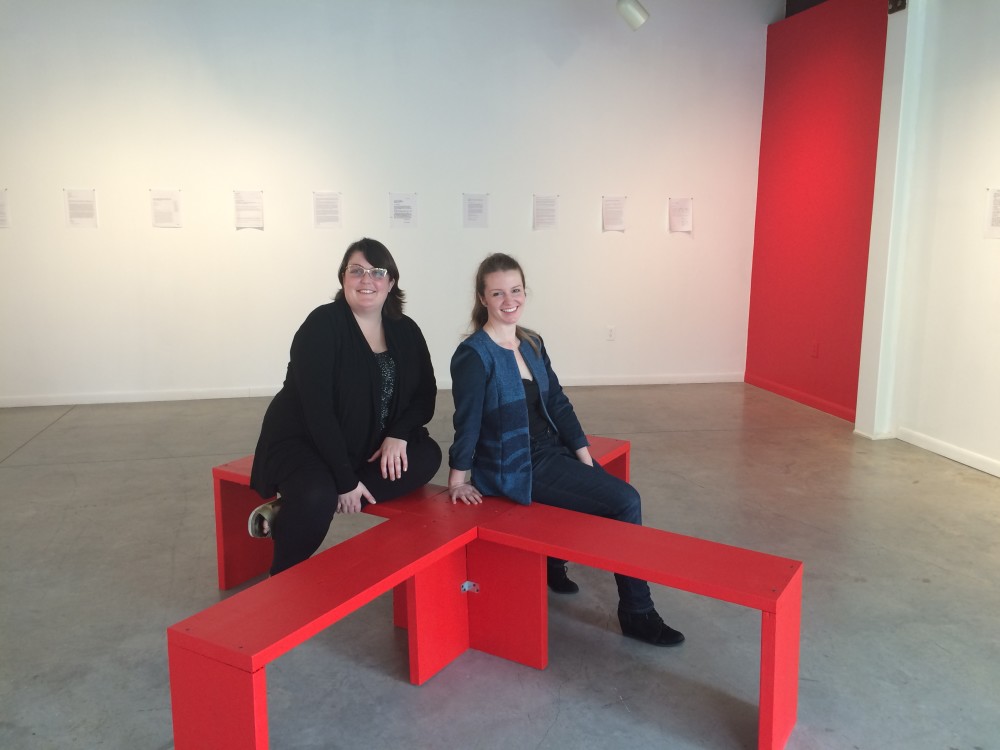 ALH Visual Arts Director Jennie Ash (left) and Houston artist Carrie Schneider are Charge 2016's co-organizers.
When Art League Houston launched Charge a little over a year ago, it addressed a subject in the art world that some were uncomfortable to discuss.
"The first one was really about creating a safe place for artists to talk about issues related to labor and compensation," says Jennie Ash, the organization's visual arts director.
This year, they're expanding the discussion on arts funding to figure out new ways of raising money for artists.
"Hacking into the systems that already exist," Ash explains. "Because so many grants have so many strings attached, it can be off-putting to artists."
One workshop will discuss the nitty gritty of adjunct teaching, something a number of artists rely upon for supplemental income. Another will be a bilingual presentation about labor rights in Texas.
Houston artist Carrie Schneider, who's co-organizing the event with Ash, says they're bringing in guests from around the country. But more than half of the presenters are local.
"If more priority is always given to people whose perspective may not be directly reflecting our own city, how are we to create the culture that reflects our own city?" Schneider asks. "The artists here are already doing that."
Charge 2016 is January 8th – 10th at Art League Houston and Project Row Houses. It's funded in part by the Texas Commission on the Arts and the Houston Arts Alliance.