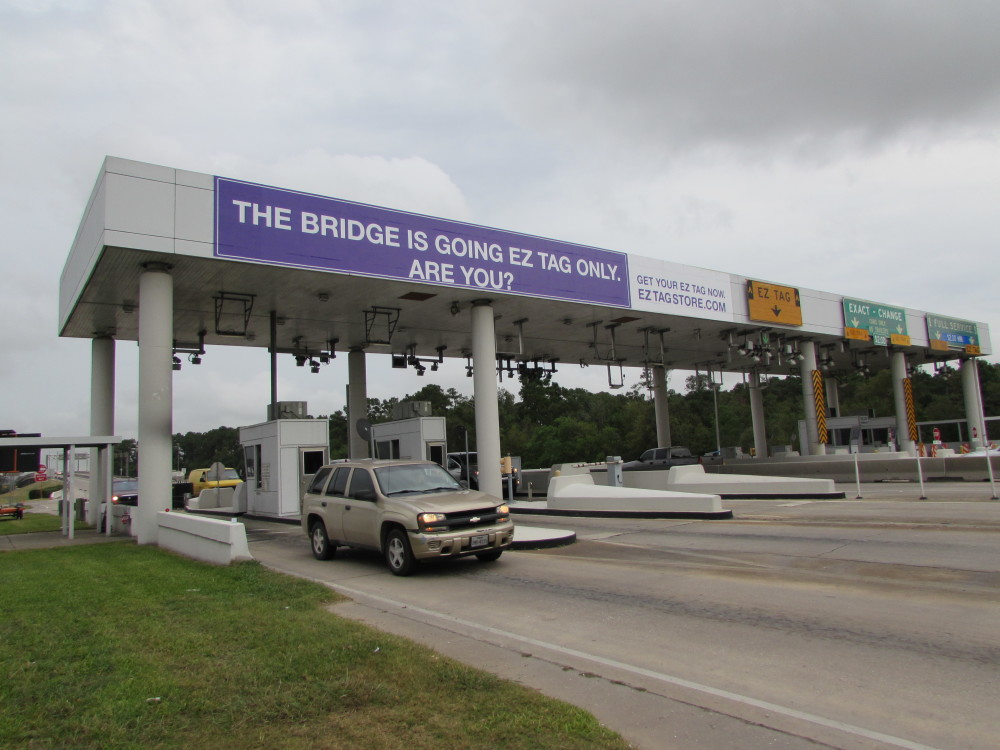 Right now if you want to get an EZ Tag for Harris County toll roads, you have to link it to a credit or debit card. But the Toll Road Authority wants to try something new as it prepares to convert the Ship Channel Bridge to all-electronic tolling.
The Toll Road Authority's Mary Benton says they're now rolling out a reloadable toll tag.
"There are a good number of people who'd like to continue paying cash," says Benton. "We are simply trying to provide an option."
Those reusable toll tags are similar to a debit card you can load yourself. Under a pilot program you can only get the reloadable tags at the Ship Channel Bridge, but Benton says they may sell them at other locations if drivers like the idea.
"A starter kit costs $40, and that includes the cost of the transponder and about $15 in tolls," explains Benton. "And then you as a driver can decide when you want to reload that card."
And you can use the reloadable card on all Harris County toll roads.
"People should also know that the Hardy Toll Road is going to be transitioned to all-electronic tolling in the summer of 2016," says Benton. "So we really want to prepare the public."
The Toll Road Authority is removing toll booths from the Ship Channel Bridge the weekend of January 9. That following Monday, all drivers will have to use an EZ Tag.