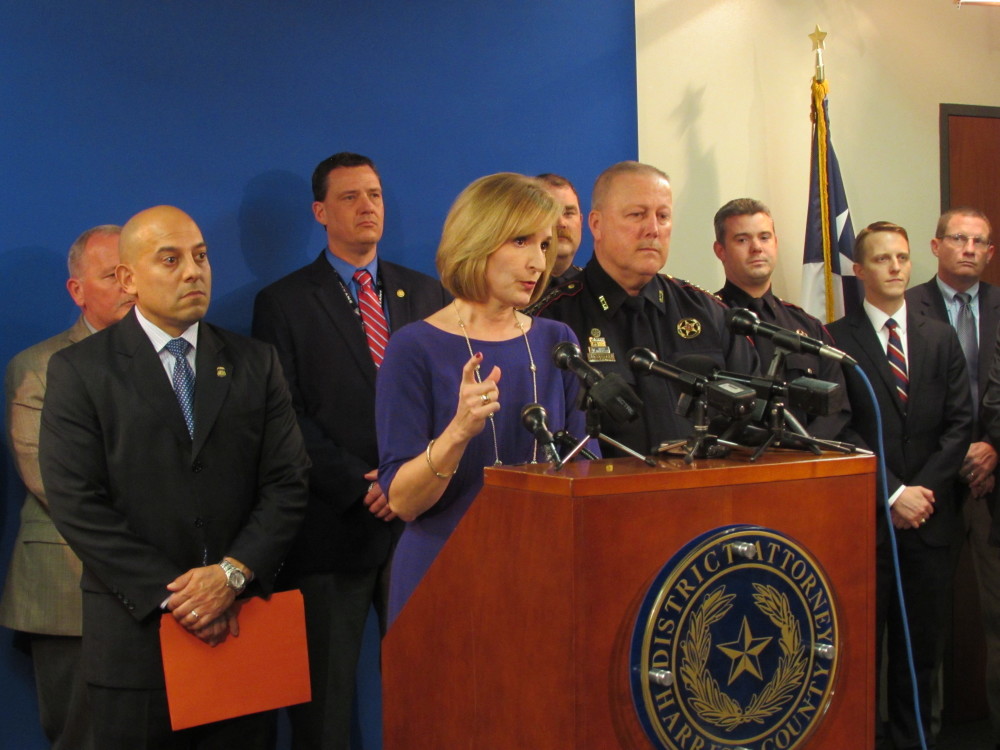 Harris County District Attorney Devon Anderson says the eight men are now facing charges of online solicitation of a minor. She says none of the men had significant criminals records and they weren't registered sex offenders.
"These people are walking amongst us every day, around our children every day, so don't be fooled into thinking you can spot one," says Anderson.
Authorities say the sting was set up at a north Harris County apartment complex. The suspects were arrested after they thought they were meeting a young teenager they'd chatted with online.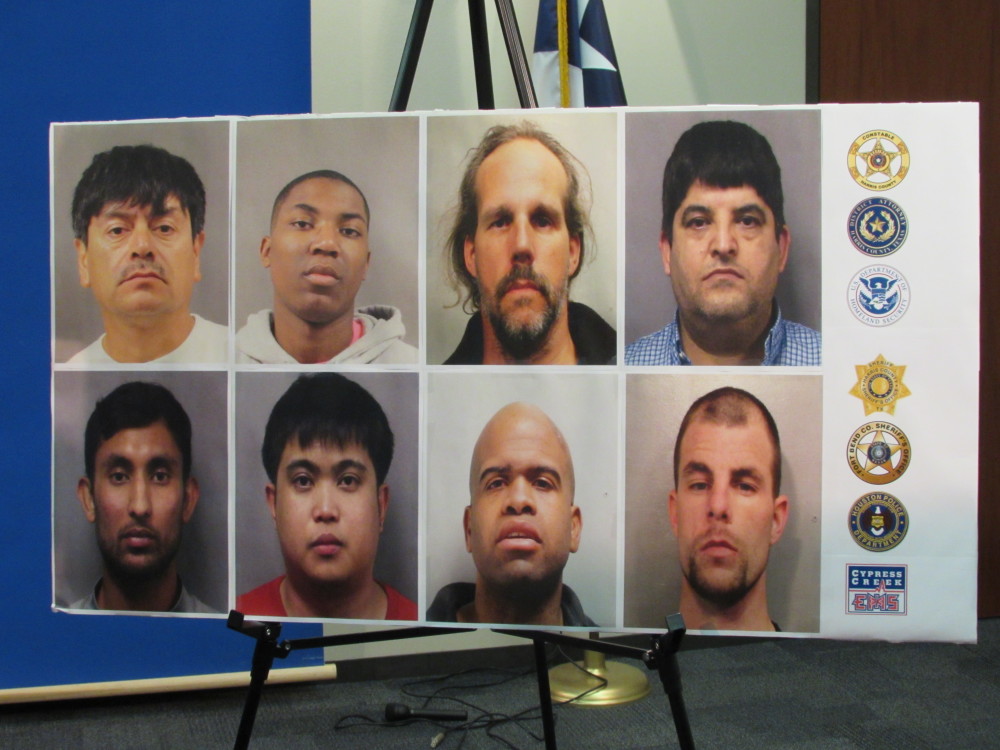 Assistant D.A. Stephen Driver says some of the suspects were there within minutes of those online conversations.
"They can start with an advertisement online, like on Backpage or Craigslist," says Driver. "The bad guy can post an ad. The undercover officer can respond to it. Or the officer can post something innocuous and see who wants to make communication with the officer."
District Attorney Anderson is now appealing to parents to keep an eye on what their kids are doing online.
"The internet is not a safe place for children."