Listen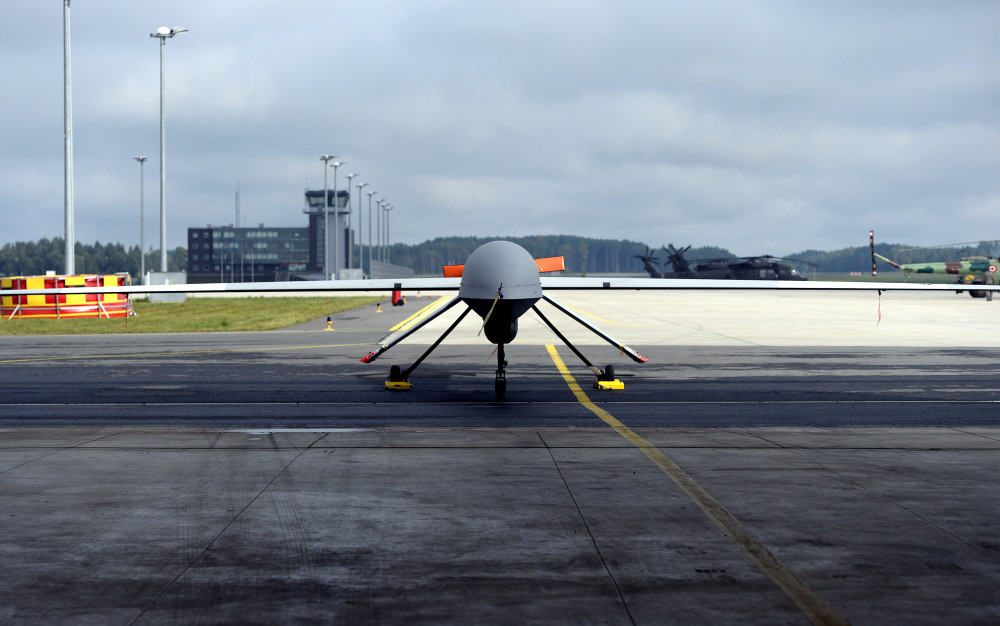 An MQ-1B Predator from the 147th Reconnaissance Wing, Texas Air National Guard, based at Ellington Field Joint Reserve Base in Houston.
Ellington Airport has been awarded a state grant to assist in building a new air traffic control tower. Once completed, it will not only support military operations, but will support the Houston Spaceport Project.
The current control tower at Ellington was damaged in a 2008 hurricane. And it's old.
"The tower that we have here at Ellington has been in place since (the) 1950's. During Hurricane Ike, it suffered some structural damage," said Arturo Machuca, Ellington's general manager.
Ellington is also headquarters for both the Texas Air and Army National Guard, as well as, the Coast Guard.
The Texas Military Preparedness Commission authorized $3.1 million to assist in building a new tower.
Machuca envisions point-to-point space travel in the future, shortening travel to Europe and other places even more than the old Concorde flights.
"No question about that. That is the future of Ellington. At the beginning, most likely it's going to be what they're calling space tourism. You'll fly to the edge of space. As technology evolves, I'm sure — I have no question — that point-to-point transportation will take place, allowing passengers to fly from Houston to anyplace, you know, overseas, in a fraction of the time that it takes now."
Machuca expects a cluster of aerospace companies will be interested in locating here.
"I can see companies, of course, like Virgin Galactic, XCOR and other companies that today are dedicated to other spaceports. I can see them coming to Houston just because of the, you know, the forces of the market."
Construction on the new tower is slated to start next summer, to be open for operations in the fall of 2017.