Listen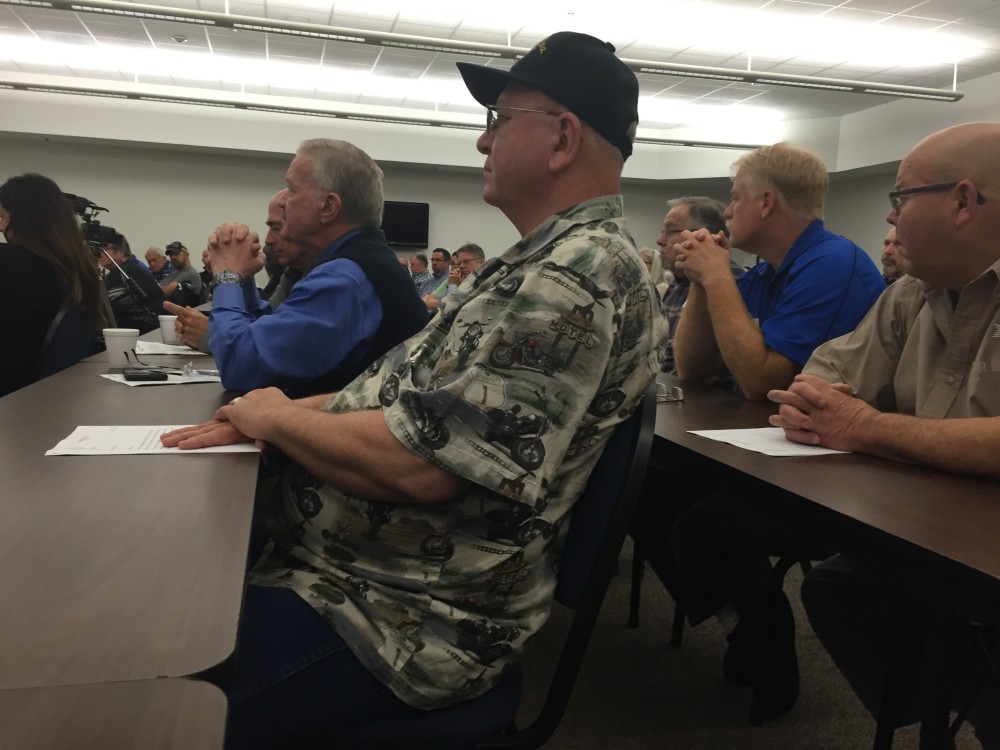 Fort Bend County resident Wilson Stasney listens in on the open carry informational session.
Almost every seat in the room was full as Fort Bend County Sheriff Troy Nehls took questions from residents.
Many business owners wanted to know how they could prohibit guns on their property. George Bugel owns a sign printing company in Stafford, and he says customers have been coming to him with questions.
"They wanted to know specifically what language needed to be included in the signage, and it's spelled out very clearly in the state law in the regulations," Bugel says.
Some worry that the policy could be a cause for alarm.
Fort Bend County resident Wilson Stasney says he carries a concealed handgun, but he thinks having guns out in the open could make people feel unsafe. He was surprised to learn that officers would have to respond to each and every complaint from concerned citizens.
Stasney thinks the police have more important things to worry about.
"It's going to be a whole lot of calls to 9-1-1 when folks see people walking down the road wearing a pistol open, but I don't think they've got the resources to handle it," Stasney says.
Residents are hoping their questions will be answered during the next state legislative session. The law goes into effect across Texas on January 1.