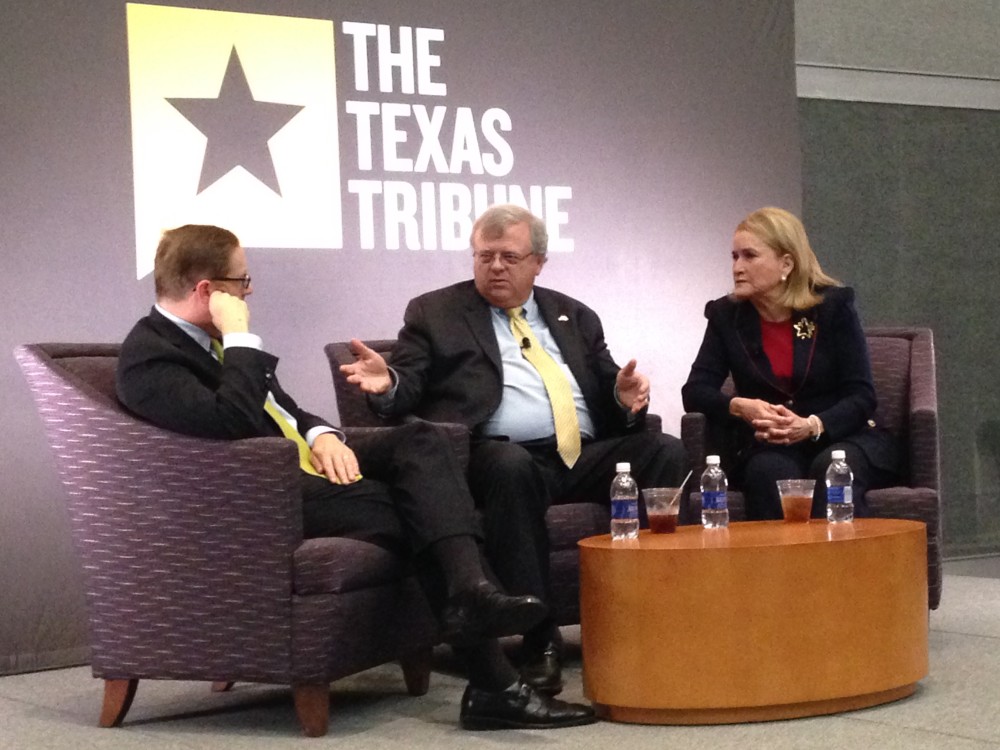 Texas State Senators Sylvia Garcia and Paul Bettencourt were in Houston this week in an forum sponsored by the Texas Tribune and co-sponsored by Houston Public Media discussing the most important topics of the upcoming legislative session of 2017.
But, they also commented on Sylvester Turner's recent victory in the Houston mayoral runoff election.
Garcia, a Democrat that represents District 6 in the Texas Senate, and Bettencourt, a Republican who represents District 7 in that same chamber, agree that one of Turner's main challenges will be finding a balance for Houston's finances, specifically reforming the pension system for city employees.
Bettencourt, who supported Bill King in the recent Houston mayoral election, listed several financial problems Turner will find when he starts leading city hall.
"We have a $5 billion unfunded pension liability, we have a structural deficit in the city of $125 million in this budget cycle, we have another $125 million that's being taken by Tax Increment Reinvestment Zones," underscored Bettencourt, who also talked about the problem Houston faces due to the energy sector downturn.
He noted that his district has suffered 30,000 layoffs from the energy sector.
Garcia said she expects Turner will bring to Houston the bipartisan skills he frequently used in Austin.
"I think it's important though that he reach out to everyone and I know Sylvester. I mean, that's the way he governed in Austin, working both sides of the aisle," commented Garcia, who added she hopes the new Mayor's can-do attitude will help Houston prevail.