The race between Sylvester Turner and Bill King was the closest in recent memory.
In the end, Turner won 50.2 percent of the vote in Harris County and 93 percent in the Fort Bend County part of Houston.
There, Turner had a cushion of a few thousand votes, and he sure appreciated that.
"I love me some Fort Bend!" Turner said during his victory speech.
Most of Houston lies within Harris County, and usually the vote from here is enough to tell the outcome of an election.
But it got really close this time and the 11 precincts in Fort Bend – located on the southwest corner of Beltway 8 – almost made the difference between winning and losing for Turner.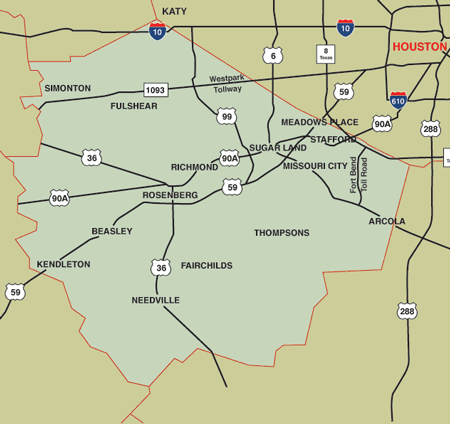 It left it up to the campaigns and reporters to add the numbers from the three different counties Houston voters live in to know who was leading.
So why not make it easier and have the city count the votes?
Harris County Clerk Stan Stanart says by Texas law, counties have to conduct elections.
"The city of Houston contracted with Harris County," he says. "And they contracted with Fort Bend County to do the elections down there in Fort Bend."
During Houston elections, Harris County also conducts the election for Montgomery County, which contributed less than a hundred votes in this race.
So how come Houston is part of three counties?
Brandon Rottinghaus, a political scientist at the University of Houston, says the city at one point simply grew into Fort Bend and Montgomery counties.
"As the city annexed in new territory, it did so in a way that was economically feasible but not geographically very smart," he says. "So they're pulling in places that are far and far between and that's a financial decision as opposed to a geographic decision."
The last time the predominantly African American Fort Bend vote made a significant impact on Houston's mayoral race was in 2001, when Lee Brown edged out Orlando Sanchez.