Listen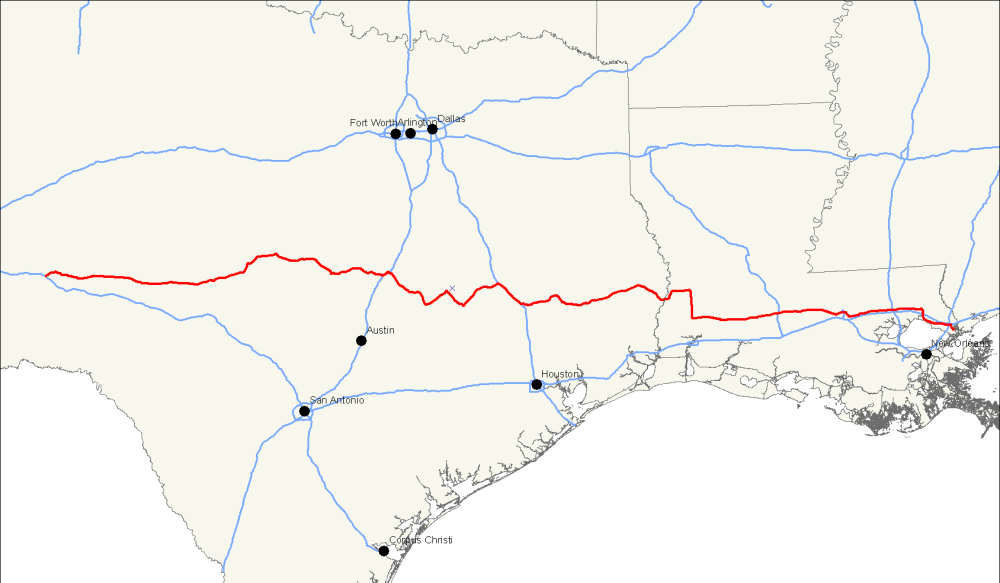 Current map of US 190
Congress approved the new interstate as part of its transportation funding bill. It will be known as I-14, and it will mostly follow the current route of U.S. Highway 190.
I-14 will begin in West Texas. As it moves east, it will connect cities like Killeen, Bryan, and Huntsville, before ending at the Louisiana state line.
But what impact will I-14 have on Houston?
Researcher Tim Lomax with the Texas A&M Transportation Institute says I-14 could provide another distribution route from local ports.
"You could think of going up U.S. 59 or I-45 coming out of Houston and then hitting I-14 and being able to go east or west, as opposed to right now," says Lomax. "A lot of that traffic is probably on Interstate 10."
And Lomax says I-14 could also serve as an alternate route for long-haul truckers who usually drive I-10.
"Maybe that opens up some space to handle some other more local traffic as the local Houston economy develops," says Lomax.
Officials say it will take a few years for I-14 to take shape since many segments of the existing roadway will have to be brought up to interstate standards.