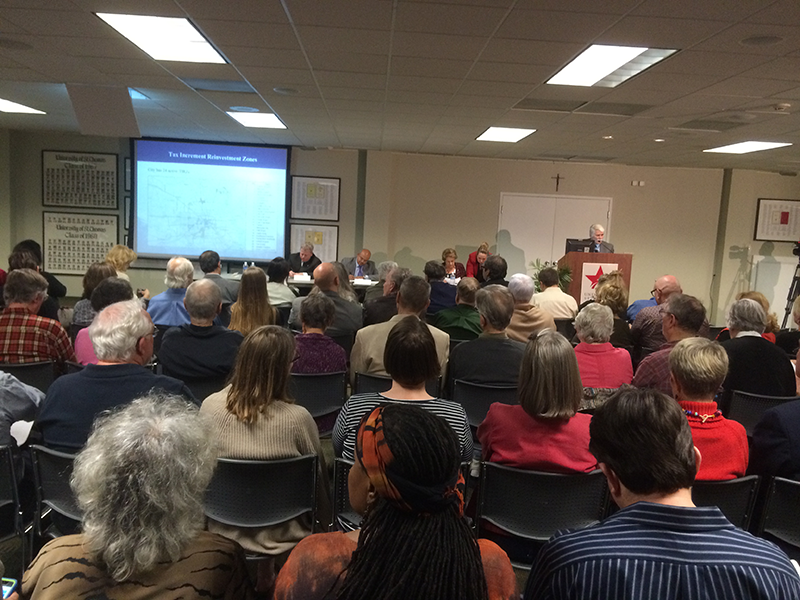 There was standing room only at a public meeting last year on a proposed expansion of the Midtown TIRZ into Montrose.
Montrose residents will have a chance to weigh in on the decision to create a new special tax district.
A TIRZ – or tax increment reinvestment zone – is a designated area of the city where a portion of the property taxes have to be used for development in that area.
Last year, residents protested when the city proposed including Montrose in the Midtown TIRZ. They cited a lack of transparency and said they weren't given enough time to provide input.
The Houston City Council then referred the proposal back to the mayor.
At the urging of residents, the city has been looking into creating a separate TIRZ for Montrose.
District C Council member Ellen Cohen says she's held stakeholder meetings throughout the year. This will be the second town hall style meeting on the issue.
There's also a public hearing set for next Wednesday's city council meeting, and the council is expected to vote on the Montrose TIRZ at a meeting set for Dec. 2.
The meeting on Thursday night starts at 6:30 p.m. at the West Gray Metropolitan Multi-Service Center, 1475 W. Gray St.