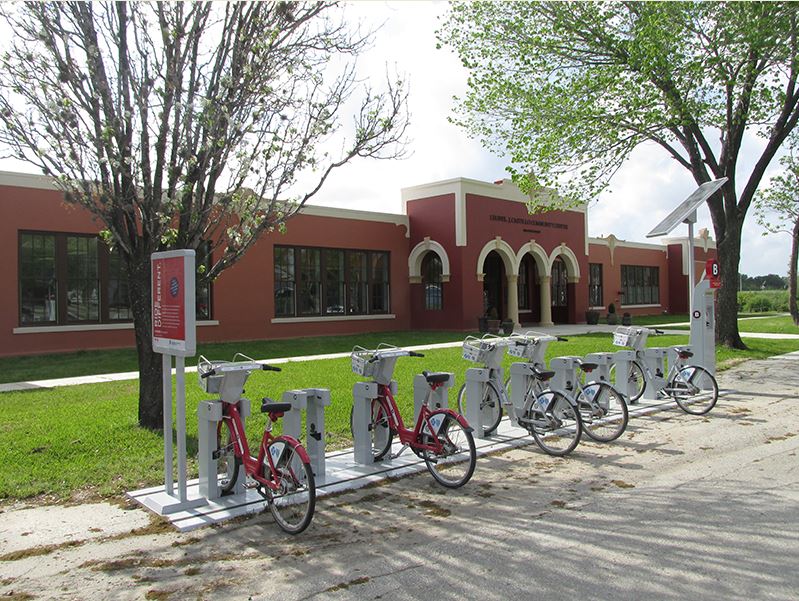 Houston's B-Cycle bike share started about three and a half years ago, and it's now expanded to 29 stations where people can check out bikes. The program is intended for people who'd like to make short trips without using a car, like running errands or getting to a bus stop. But according to a new study from Rice University's Kinder Institute, most of the people checking out those bikes are riding for recreation.
Researcher Kyle Shelton looked at the numbers.
"The ridership at the six park stations or park-adjacent stations is really huge and really high, and it's almost all round-trips," Shelton says.
Those numbers come as no surprise to B-Cycle Executive Director Will Rub, who says about 70% of their checkouts are for recreational use. Riders can get a 24-hour pass for $5.00. Usage fees don't kick in until you've had the bike for over an hour.
Rub admits they need more stations around the city to make it a viable option for commuters.
"As you add density, you add a multiplier to the number of station-to-station options," Rub explains. "When we are as spread out as we are, we don't really provide that mechanism of connectivity."
Rub hopes connectivity will improve as they start rolling out more stations this spring, with the help of $3.4 million from the Houston-Galveston Area Council. The money is earmarked for about 70 more stations around the city.