Saying "No" to Men in Women's Bathrooms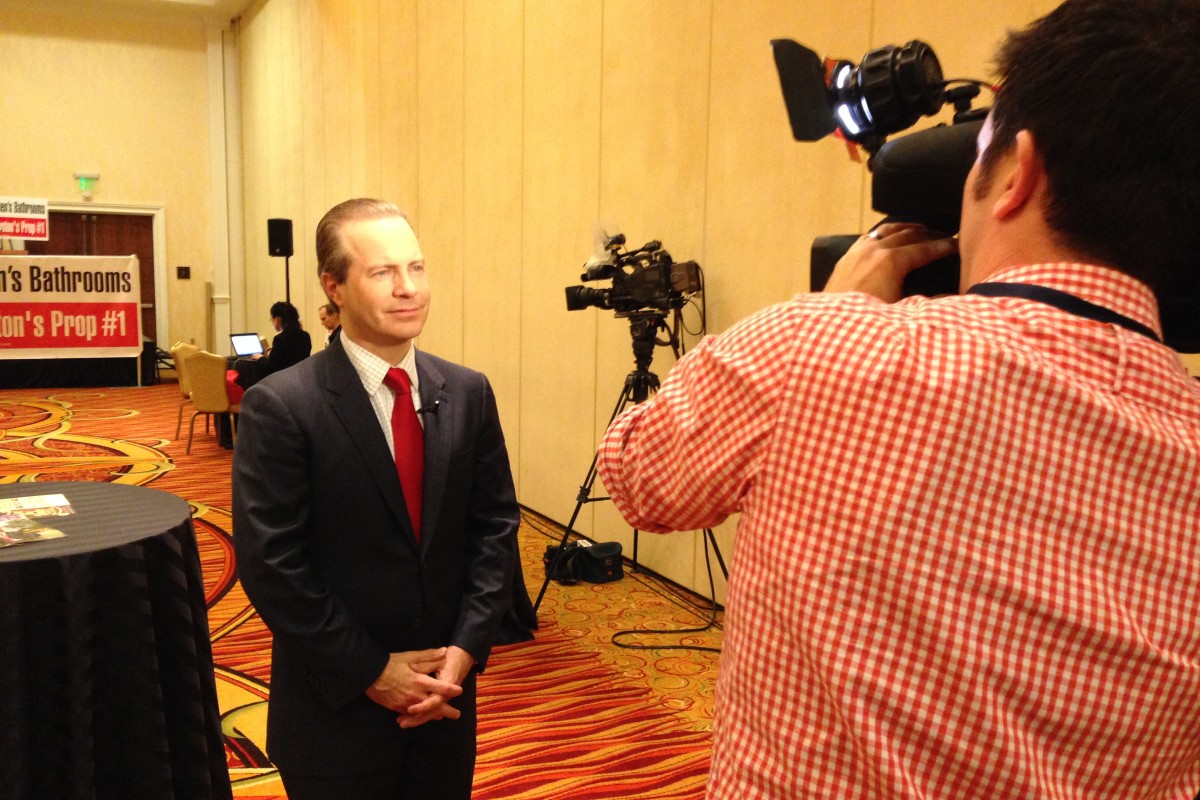 Anti-HERO activist Jared Woodfill
The Houston Equal Rights Ordinance was rejected after a nearly 18-month battle that spawned rallies, legal fights and accusations of both religious intolerance and demonization of the LGBT community.
Anti-HERO activist Jared Woodfill said this is Houston saying "no" to men in women's bathrooms.
"This is what the mayor was afraid of," Woodfill said. "This is why she tried so hard to keep it from the people, because she knew if the people had an opportunity to exercise their voice on this through their vote, they would overwhelmingly reject it."
Pastor Steve Riggle of Grace Community Church says this vote sends a clear message to city leaders that voters have made their decision.
"I trust all the city council members and those who are running for office hear this loud and clear, and the mayoral candidates," Riggle said.
In the end, for many opponents of the ordinance like Billie Griggs of Houston, this was a men-in-women's bathroom issue.
"I'm happy," Griggs said. "I'm glad because we know that it shouldn't be done. And I put a 'we' because it's more than one. And I feel like it's going the right way, that men should not go into the ladies restrooms."
Opponents of the HERO ordinance say it's been a long battle, but the outcome makes it worthwhile.
Parker Vows, This is Not The End of HERO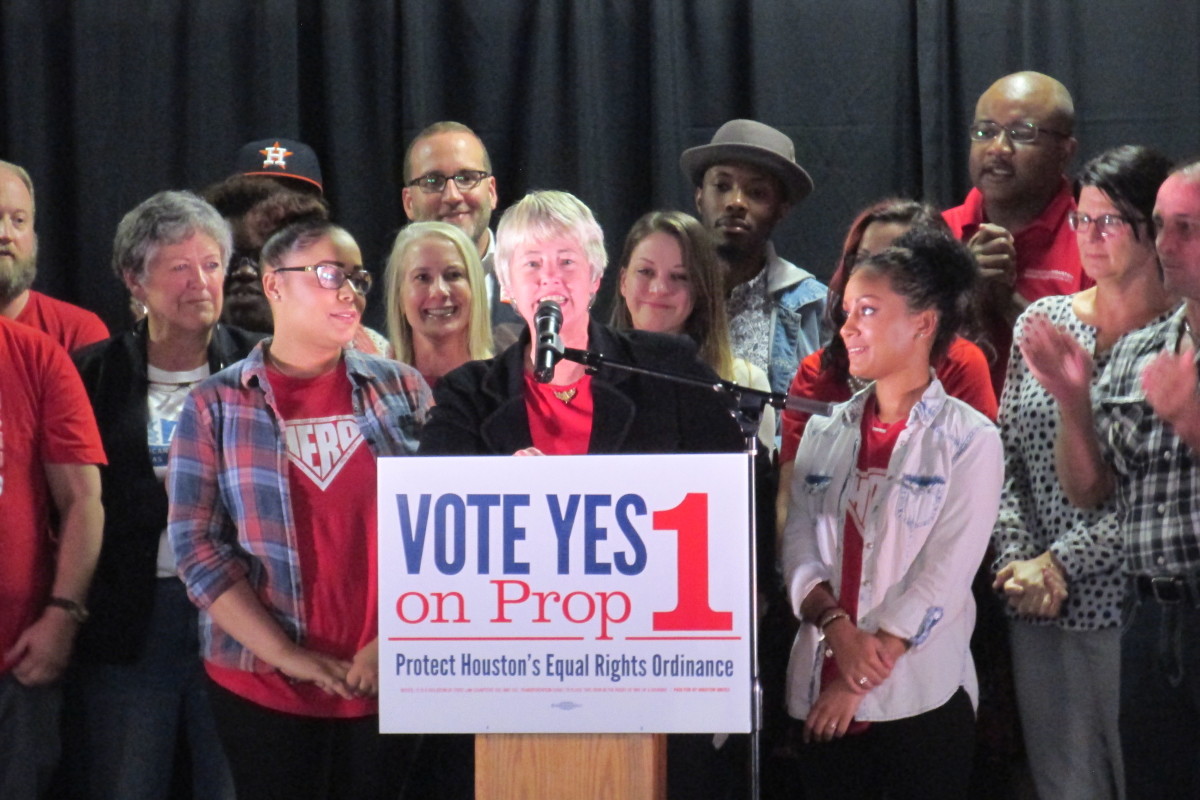 Mayor Annise Parker addresses the pro-HERO crowd after voters rejected the ordinance by a wide margin.
Even facing the stunning defeat of her ordinance, Mayor Annise Parker got plenty of applause when she entered the stage shortly before 10 p.m. at the "Vote Yes on Prop 1" watch party at a barbecue place downtown.
She attributed the defeat of HERO at the polls to what she called a fear-mongering campaign using deliberate lies.
"This was a calculated campaign by a very small but determined group by right-wing ideologues and the religious right," she said. "And they know only how to destroy, not how to build up."
Parker sounded quite like the LGBT activist that she has been for the last 40 years, firing up the audience by chanting, "A hero fights for justice!"
She said this is not the first time she has suffered a defeat in elections concerning her rights.
"I guarantee that justice in Houston will prevail; we will be back," she said. "This ordinance you have not seen the last of. We are united, we will prevail."
Parker's last term as mayor ends in January, but HERO supporters hope the next mayor will introduce a new anti-discrimination ordinance.
This article was updated from a previous version to add Parker's comments.