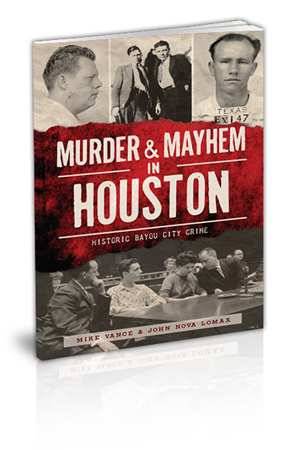 Many of us are familiar with some of the most notorious crimes in Houston history, especially those in the last couple decades.
But not every case has a book written about it or a movie made – or some have simply faded from memory over time.
And those are the stories John Nova Lomax and Mike Vance wanted to tell in their new book "Murder and Mayhem in Houston: Historic Bayou City Crime."
In the audio above, Houston Matters producer Michael Hagerty talks with Vance about the book and why he and Lomax thought these stories needed to be told.
MORE: Hear the story of prominent Houstonian, William Thomas Eldridge, who killed two men – but still managed to have a street named after him.