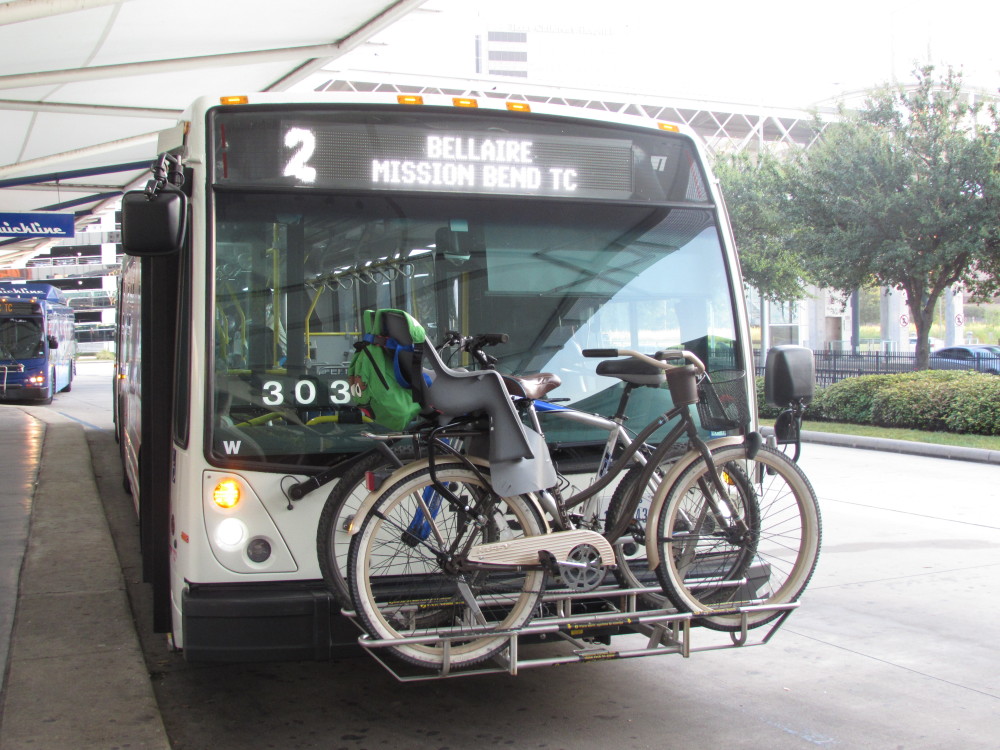 Cycling advocates have just wrapped up a three-day meeting on how to make Houston a more bike-friendly city. The event was held as the city prepares to hold public meetings on a comprehensive bike plan.
The goal of the plan is to identify future projects, like new bike paths or protected bike lanes on city streets. It will also look at safety issues, like how to better enforce Houston's safe passing ordinance. Planning Director Patrick Walsh says more Houstonians are cycling these days, but he admits it's not always easy.
"Once we've got a system that truly makes it easier and safer for people to cycle, I think more and more people are going to continue to get on their bikes," says Walsh.
Downtown Houston got its first protected on-street bike lane last spring, but officials say ridership appears to be heaviest on the weekends when there isn't a lot of traffic.
The Lamar Street Connector runs between Sam Houston Park and Discovery Green, but one of the problems is that it still doesn't connect to nearby trails. Downtown District Executive Director Bob Eury says construction is also in the way.
"We will be helped on the Lamar Street Connector with the completion of 1111 Travis, which is the new office building right at Main Street, which has prevented us from actually having the full green stripe all the way across downtown," says Eury.
The city expects to hold public meetings on the draft plan later this year. Officials expect it to be finalized next spring.