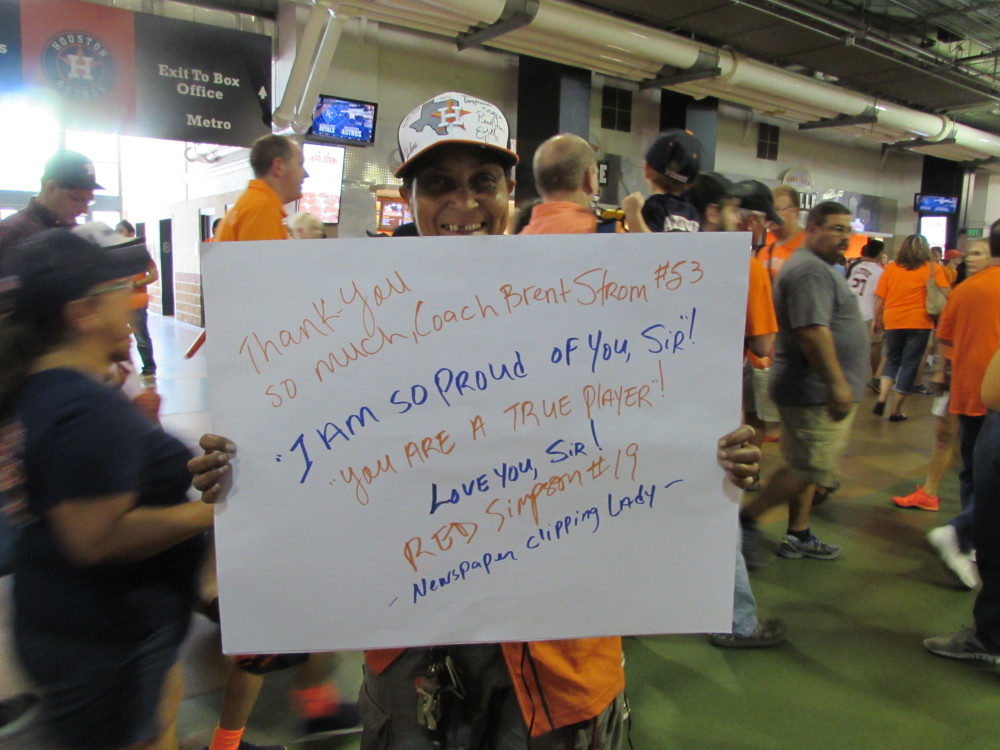 It was the first postseason game in a decade at Minute Maid Park, and some fans just couldn't contain their excitement. Red Simpson has been following the Astros since the 1960's and she has a jersey full of autographs to prove it. Simpson also brought along a poster-sized thank you note for pitching coach Brent Strom.
"I've got to be the number one fan," said Simpson. "I've got to be. I love them that much."
And there was lots of love in Minute Maid Park. Over 42,000 fans saw the Astros win game three of their American League Division series, beating the Royals 4 to 2. Astros owner Jim Crane says it was the most energetic crowd he's seen in the past ten years.
"You know I've been coming to games a long time, long before we owned the team," said Crane. "So it's really fun to see everyone back into it."
The Astros postseason is something no one expected. Everyone thought it was going to be another rebuilding year. But don't say that to pitching ace Dallas Keuchel. He says there's a lot of confidence among his young teammates.
"We have a lot of playmakers on this team that can change the course of a game with one swing or one pitch," says Keuchel. "Just now that we're getting into the playoffs and getting on to that national stage, it's a shock to a lot of people, but it's been there."
And with a win Monday the Astros will take the series.
Superfan Red Simpson is also feeling confident.
"Now they know what they're up against," said Simpson. "How bad do you want this? If you want this you know what you have to do."
First pitch for Monday's game is at noon at Minute Maid Park.